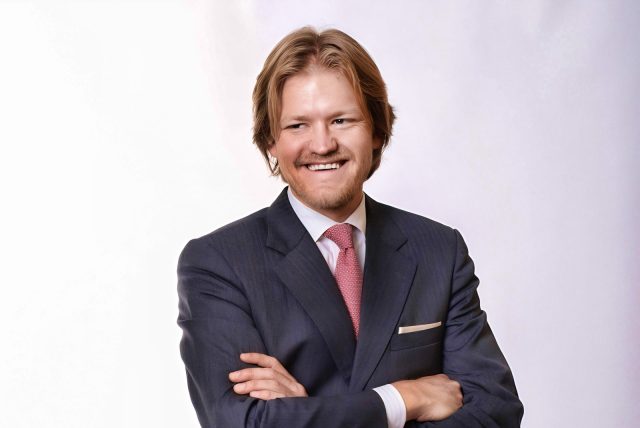 Within the European Union, nominations were open for Chief Competition Economist, after the resignation of the American Fiona Scott Morton. An episode that somehow saw the European Union look with a sort of suspicion on a personality, of non-European citizenship and who had already strongly collaborated with global companies in the technology sector.
After strong criticism and extensive public debate surrounding this affair, and also after persistent pushback from the French state, Fiona Scott Morton decided to relinquish her role as Chief Competition Economist.
It is important to do a quick recap of what has happened in the last period in the European Union so that we understand what has happened and what the next steps will be.
In the month of July 2023, Fiona Scott Morton was chosen by the vice president of the commission, Margrethe Vestager, who wanted her to serve as Chief Competiton Ecominomis, a very important role in the European Union. However, shortly thereafter, it is the vice president herself who will declare Scott Morton's resignation, through a tweet of the 19th July 2023, in which she decides to publish the former U.S. official's letter of resignation:
"Dear Mrs. Vestager,
I am honored to have been selected as Chief Economist of DG Competition. However, given the political controversy that has arisen because of the selection of a non-European to fill this position, and the importance that the Directorate General has the full backing of the European Union as it enforces, I have determined that the best course of action is for me to withdraw and not take up the
Chief Economist position. The work of enforcing modern competition laws and important new tools such as the Digital Markets act is critical, both for citizens of the EU and those in other countries. I wish you and your team the best in carrying out this important task. Thank you so much for considering me for this important position, I look forward to working with you in the future.
With my best wishes, Fiona Scott Morton"
The cause of this renunciation is to be found precisely in the many criticisms and protests that have emerged following her appointment, both inside and outside the European institutional halls.
To understand the reasons behind these many heavy criticisms and controversies, it is necessary to briefly review Professor Morton's biography.
Indeed, Fiona Scott Morton is a former U.S. government official. She served under the administration of now former U.S. President Barack Obama. In addition, she has been a consultant to major global companies, such as Microsoft, Apple, Amazon, and Pfizer.
Precisely because of her professionality and previous career, she had been chosen as chief economist of the European Commission's Competition Department. However, her appointment began to rain down a storm of objections, so much so that she was, in fact, forced to give up her position in Europe.
The many criticisms aimed at her have exactly to do with her past work, which has raised questions about the creation of possible conflicts of interest and the risk of Washington's interference in Brussels decisions. Not only that. In fact, the economist was also challenged on her non-European citizenship. And, finally, the fact that she had dealt directly with large companies in the technology sector, such as Microsoft and Apple, for example, that is, the very companies she was supposed to control in this new capacity.
The main political groups in the European Parliament had expressed their misgivings to Commissioner Vestager, who also faced doubts from her colleagues: five members of the European Commission had called for a "reassessment" of the appointment.
However, for other MEPs, the rejection of Scott Morton represented a rejection of a high-profile foreign professional, despite the fact that the questions raised were legitimate, which could implicitly send the wrong message outside the Union that if you are not European through and through, you are not welcome.
Leaving aside now the vicissitudes that led to the American economist's departure from the role, the question now arises of the choice of the new Chief Competition Economist. An issue that therefore, in light of the recent past, appears very complex to resolve.
To the present day only one other possible name exists: Florian Ederer.
Ederer is also a U.S. citizen, but he was born in Austria, making him for all intents and purposes an Austrian citizen.
Notably, the newly appointed candidate became a U.S. citizen only a few months ago, in May 2023, after he still did not meet the nationality requirements for a position as chief economist at the Federal Trade Commission last year. In order to do so and at the same time maintain his Austrian citizenship, he also had to go through an onerous procedure to obtain this dual nationality, even submitting to Austrian institutions numerous documents and more than 70 pages of dossier in which he had to explain how becoming an Us citizen would also produce benefits for the Republic of Austria.
Moreover, Ederer, as he himself stated, never had anything to do with Big Tech. However, the Austrian economist pointed out that there was perhaps too much publicity about the Scott Morton case, and that Morton's high level of professionalism should also have been considered rather than just his nationality and consulting background.
Florian Ederer is now a professor at Boston University, after spending about 10 years as an assistant professor at Yale. He has done extensive research on killer takeovers, where established companies pay top dollar for innovative start-ups, eliminating them before they can become serious competitors.
This time, if Margrethe Vestager and her team decide he is the best candidate for the job, as there are no other strong candidates at the moment, Florian Ederer is therefore the future chief economist of the EU's competition department, DG COMP. And so far, Ederer's candidacy has also been well received by the EU antitrust community.
Ederer has his own clear and precise vision of the economic policy.
In particular, he strongly supports arguments about the need for competition policy to protect labor markets and consumers. For instance, he said: "The problem of market power in labor markets or input markets is just as important as the market power in product market".
He is also quite distant when we talk about competition policy and environmental goals. And in fact, he affirms that the competition policy is something that is not related to the environmental policy, and it shouldn't be.
Moreover, he talked about industrial policy, affirming that it should be more emphasized the protection of the competition rather than the protection of the competitors. Even if this might penalize one or more international economic actors. Ederer's idea is thus to ensure economic competition, not to protect this or that actor.
Ederer declared himself very happy with this opportunity, also wanting to state che the European Union is the "global leader in competition enforcement". He also added that his professional area is "the most exciting area to be in and I would be thrilled if I could contribute to that from a policy perspective."
The decision will have to be made by the EU in the near future. This time, the EU will have to take into consideration every aspect of the candidate, from the professional to the more 'personal' one, so as not to run again into a character that might appear unattractive to many. The preconditions for Florian Ederer to become the new Chief Competition Economist are all there. Now we will have to wait and see whether such a candidacy will finally bring all those involved in the decision-making process together, and make sure that it will also finally give new impetus to the European Union and its economic policy.