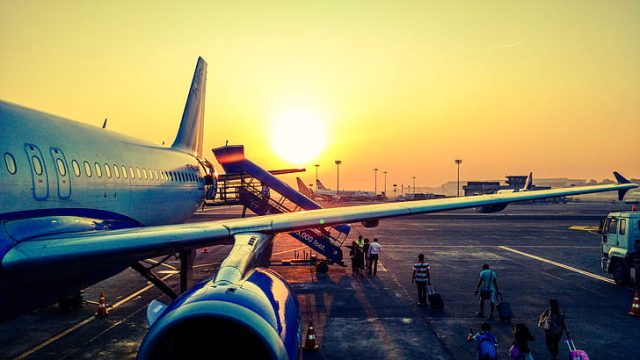 New strikes announced at a number of Europe's airports are causing headaches for citizens planning their travel during the summer season. The latest threat comes from Eurocontrol air traffic controllers, who ensure the safety of traffic in European airspace. And a new threat of air travel strikes, after the wave of uncertainty and inconvenience caused to passengers at many of Europe's major airports by sporadic strikes in recent months, would be a further blow to tourists – and to European tourism – who are already paying higher and higher airfares.
Employees of Eurocontrol – the European Organisation for the Safety of Air Navigation – the international organisation that manages air traffic throughout Europe – have announced that they could go on strike from the beginning of June for the entire summer season. Their main grievances – on the resolution of which whether or not the protest is launched depends – are over working conditions and wages that are seen as unjustifiable.
Eurocontrol representatives said the strike could be called at any time in the next six months and did not announce a specific date, so beyond the immediate effects, the announcement could have an impact on the planning of many trips to Europe.
The impact of the European air traffic controllers' strike would be massive, with more than 12,600 flights a day, or one in three, expected to be affected, according to their union leaders. Or this could lead to delays or cancellations over the coming months. And, unfortunately, these delays/cancellations will not be compensated with compensation as the cause is considered force majeure. According to the European regulation in this field, these penalties can only be charged to airlines if passengers have been inconvenienced as a result.
Employees at several European airports have announced strikes. Many of these strikes have already been called off following negotiations with unions. Several airlines have had flights delayed or even cancelled because of the air traffic controllers' strike in France. The wave of strikes at the country's airports has resulted in 300 flight cancellations and 6000 delayed journeys.
In March, representatives of low-cost airline Ryanair asked the European Commission to take action against France. In a petition to president Ursula von der Leyen, the airline is asking the EU to force France to include overflights in the definition of the minimum service that air traffic controllers are obliged to provide even when the sector is on strike.
Strikes also took place in June at Milan's Malpensa airport, where security guards temporarily stopped work. These took place in the wider context of strikes across the transport sector, affecting not only flights but also train, ferry and metro travel. Business on Europe's busiest Heatrow – London has been under virtual threat throughout June, with security staff here threatening to strike every weekend for the entire summer season until their demands – for higher pay – are met. The strikes were suspended after union leaders won a pay rise. But the threat of a strike hasn't completely disappeared.
Nor were passengers travelling to Italy in mid-July spared the inconvenience of cancellations or delays as most Italian airports were hit by an air traffic controllers' strike. Planned strikes at Lisbon, Porto, Faro and Madeira airports in Portugal in June were called off after a deal was reached with the Portuguese government, but another group of four transport unions are calling for a full strike in the last two days of July and the first week of August. Also, in Spain, the pilots' union launched a strike call on the 7th of June against Air Europa, the country's third-largest airline, and another union has launched an indefinite daily strike against a regional airline owned by Iberia. The protest resulted in about 20% of flights being cancelled and several delays in June alone.
The last strike that significantly affected air transport in Romania was by Romatsa controllers in 2017. After a warning strike, Romatsa employees went on a general strike on the 30th of May 2017, affecting over 200 flights in a single day. Referring to Romatsa employees' demands – higher wages – the social democratic prime minister at the time publicly admitted that they have "higher wages than their counterparts in the UK".