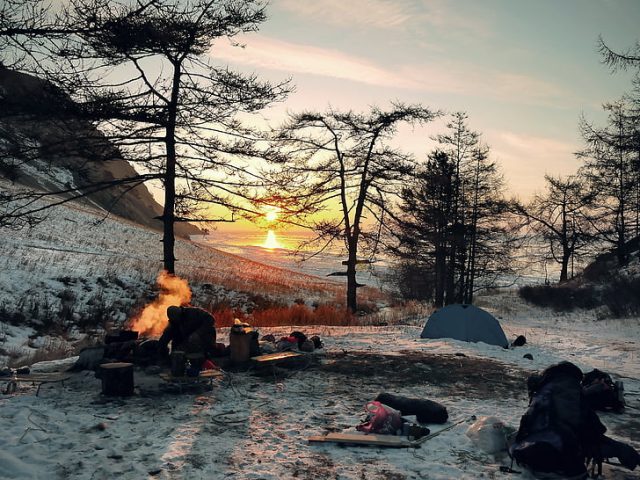 NATO must take concrete action to resolve EU migrant crisis with Belarus
A new episode in the migrant crisis is unfolding on the Belarus-Poland border. Hundreds or, according to some sources, thousands of people, mostly migrants from the Middle East, are camped out in the forests on Belarus' border with the EU, trying to force their way across. According to the latest Polish police reports, more than 200 attempts to smuggle people across the border have been recorded. But the problem is not a recent one, with the international press reporting since early autumn that the government in Minsk may be using the migrants to retaliate against EU sanctions. Some analysts also say Poland's ruling party is using the crisis to distract voters from its abortion policy, which has been harshly criticised by both the domestic opposition and the EU.
Following incidents reported over the past two months on this border, Poland has demanded "concrete action" from NATO, with its efforts to defend its border so far receiving strong support from countries and institutions that have lately been at loggerheads with the Polish government over perceptions that the country is backing away from democracy and the rule of law – such as the Netherlands and Germany. European Commission president Ursula von der Leyen spoke to Polish prime minister Mateusz Morawiecki to express her solidarity.
The Polish police announced on its Twitter account that a new group of 50 illegal migrants has entered the territory of Poland on the border with Belarus, near Dubicze Cerkiewne (east). At another border point, 22 Iraqis were detained. Reuters – also quoting Polish police – reported that 50 migrants managed to reach the village of Starzyna. Polish police also reported that their force was attacked in a separate attempt to force the border and that a police officer's helmet was damaged after a rock was thrown in the officer's direction. In total, more than 250 attempts to fraudulently cross the border were recorded, police said, according to Agerpres.
The situation at the Polish-Belarusian border is increasingly dangerous as temperatures in the area approach winter temperatures and many migrants have no shelters, only makeshift rudimentary tents, according to DPA. Polish police also reported that four people were arrested for helping migrants cross the border. They are two Georgians, a Pole and a Syrian.
NATO must take concrete action to resolve the migrant crisis on the border with Belarus, Polish Prime Minister Mateusz Morawiecki said, adding that his country, Lithuania and Latvia could request consultations under Article 4 of the North Atlantic alliance treaty.
EU prepares new sanctions on Belarus
At the same time, Belarus could be subject to new EU sanctions, with a meeting of the bloc's foreign ministers already scheduled to take decisions.
"We will give the green light to extend the legal framework of our sanctions against Belarus so that it can be applied to all those who participate in the smuggling of migrants into the country," Borrell told French publication Le Journal du Dimanche.
Specifically, the new sanctions could be extended to airlines and travel agencies suspected of being involved in bringing migrants to the border with the EU bloc, according to Reuters. Borell added that airline and travel agency executives could be targeted with travel bans and asset freezes in the European Union.
At the same time, some 30 Belarusian government officials suspected of involvement in the migrant crisis could also face sanctions, according to the source. Fearing these sanctions and under pressure from Turkey, the Belarusian state-owned airline has announced that it will no longer allow boarding of citizens from Iraq, Syria and Yemen.
Belarus, already under international sanctions for its crackdown on pro-democracy protests after last year's presidential election, has threatened to counter any new measures, including by stopping the transit of natural gas through Belarus to Europe.
"European Union sanctions against Belarus in the migrant crisis, decided because of the migration crisis on the border with Poland, are "counterproductive" and "hopeless," Belarusian Foreign Minister Vladimir Makei said during a phone call with European diplomacy chief Josep Borrell, the first high-level contact between Brussels and Minsk since the start of the crisis, AFP reports, cited by Agerpres.
According to a Belarusian Foreign Ministry statement, Makei briefed Borrell on "measures taken by Belarus to reduce the influx of migrants from Asia, Africa and the Middle East". The two also discussed cooperation with UN organisations that could help migrants stuck at the border, Minskul added.  In a message posted on Twitter, Borrell said he highlighted the "precarious humanitarian situation at the EU border" during his conversation with Makei.
"People's lives must be protected and humanitarian agencies' access must be allowed. The current situation is unacceptable and must stop. People must not be used as weapons," he added.
Concerns are also expressed from the White House. US President Joe Biden has expressed serious concern about the migrant crisis on Belarus' border with Poland, following similar statements by Vice President Kamala Harris, reports AFP and Reuters.
"We think it's a serious concern. We have communicated our concern to Russia, we have communicated our concern to Belarus. We think it's a problem," President Biden told reporters as he prepared to leave the White House to spend the weekend at the presidential residence at Camp David. 
Earlier, Vice President Kamala Harris, on an official visit to Paris, said Belarus was "engaged in very worrying activity", according to Agerpres.
Russia, Belarus' only ally
So far, Belarus' president can count on the support of his main ally, Russian President Vladimir Putin. Vladimir Putin has claimed, according to Reuters, that he is ready to help solve the crisis of illegal migrants crossing the Belarus-Poland border. Putin also claimed that he initially learned about the crisis from the press. He added that since its onset and so far, he has had two talks with President Alexander Lukashenko. Earlier, the regime in Minsk announced that it had established a "threat response system" with Belarus' strategic ally Russia amid border tensions. 
"It seems that our neighbours, especially Poland, are ready to wage a conflict and are seeking to involve Europe in solving their internal political problems," Belarusian Defence Minister Viktor Krenin said, according to state media. "I would like to warn the 'hotheads' in Warsaw not to overestimate their capabilities," Krenin added.
On the other hand, Aleksandr Lukashenko admitted that he asked Kremlin leader Vladimir Putin for help in guarding the EU border, where Moscow has sent Tu-22 and Tu-160 strategic bombers. Moscow, which has extended its military presence on Belarusian territory by 25 years, is supporting Minsk in its confrontation with Poland and the rest of the EU.
Aleksandr Lukashenko also accused unidentified individuals of trying to "provoke" an armed conflict by allegedly arming migrants stranded at the border, without providing evidence. The Kremlin spokesman declined to comment on the allegations.
The migrant crisis could come at an opportune moment for Poland's ruling party.
But the crisis comes at an opportune time for Poland's ruling nationalist Law and Justice (PiS) party, say analysts at Il Politico, according to whom the border emergency would serve to distract attention from the abortion issue while strengthening the party's appeal to its core voters, who fear any increase in immigration. It also gives the Polish government a handy battle with which to hit the opposition.
Warsaw's efforts to defend its border have also received strong support from countries and institutions normally at odds with the Polish government over perceptions that the country is backing away from democracy and the rule of law – from the Netherlands to Germany and the European Commission. Commission President Ursula von der Leyen spoke to Polish Prime Minister Mateusz Morawiecki to express her solidarity.
State television TVP Info directly accused the opposition of supporting Belarus, broadcasting a piece entitled:
"Opposition supports migrants and Lukashenko".
On the other hand, the problem for the opposition parties is that they have not found a way to deal with the border situation. The government's tough approach to securing the border is popular, but many opposition voters have misgivings about humanitarian issues. Some left-wing politicians have called for admitting migrants to Poland and granting them asylum status, while others have been more cautious but still shied away from supporting PiS's tough border policy.
Several opposition MPs, moved by the humanitarian situation of people stranded in the border area without shelter, food and heat, called for a more generous policy. Some even went to the area to try to help the migrants.
The leader of the opposition Civic Platform party, Donald Tusk, was more circumspect in his approach. He criticised the government for the way it has run its border policies, but insisted that trying to stop thousands of undocumented migrants from entering is right. 
"Poland's borders must be sealed and well protected," he said in August, when the crisis began. But in the same month, Tusk also said, "These are poor people looking for their place on Earth."  

 "Migrants are not political gold," Tusk conveyed.
In response, Deputy Interior Minister Paweł Szefernaker replied to Tusk with one word: "Scoundrel".