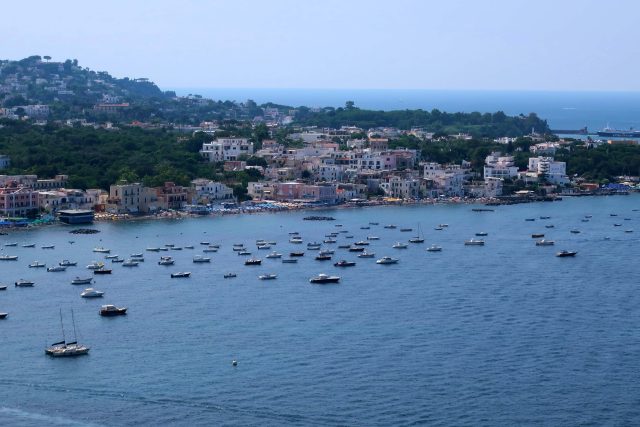 European tourism has recovered significantly from the losses suffered during the pandemic by 2022, but experts say a 100% recovery will not be seen until 2025-2026. In 2022, Europe had around half a billion tourists. However, according to the latest European statistics, those for last year, in terms of overnight stays, incoming tourism declined by 12.6%, while domestic tourism increased significantly, albeit by less than 1%, compared to 2019.   According to forecasts, over the next three years, there will continue to be discrepancies between Europe's areas in terms of the rate of growth of tourism, with high shares, especially for incoming, expected especially in the Mediterranean area. 
According to Eurostat, the number of tourist accommodation nights in the European Union, in 2022 the numbers decreased by 5.6% compared to 2019 – 2.72 billion compared to 2.88 billion nights. While the beginning of 2022 brought tourism figures well below those of 2019, with the spring, the gap has narrowed considerably to equal or less than 1% less in the summer-autumn season. The number of nights spent by foreign tourists was 1.19 billion in 2022, compared to 1.36 billion in 2019, representing a 12% decline, while domestic tourists overall saw a slight increase (of less than 1%), with 10.9 million compared to 1.53 billion in 2019.
Denmark was the only one to report an increase in the number of nights spent by foreign tourists, up 4%. Meanwhile Croatia, was down 2%, and Luxembourg, down 3%, which was close to full recovery. The furthest from recovery among EU Member States in 2022 were Latvia (down 45% comparative to 2019), Slovakia (down 40%) and Lithuania (down 37%).  Malta recorded the highest increase in the number of nights spent by domestic tourists (up 39% in 2022 compared to 2019), followed by Cyprus (35%) and Slovenia (25%). At the opposite pole were Slovakia (down 22%), Romania (down 15%) and Hungary (down 13%), countries which also reported decreases of at least 30%, also linked to the number of nights spent by foreign tourists. Although down from 2019, data from 2022 shows a significant advance over the two Covid pandemic years: increases of 188.8% (in 2021) and 102.6% (in 2022 compared to 2020).
Europe visited by 500 million tourists worldwide
In 2022, Europe attracted around 500 million tourists from around the world, but of these, almost a quarter arrived in two countries. France and Spain – with around 66.6 million visitors and 63.3 million visitors respectively – dominating the top of the most visited European destinations, with almost 130 million tourists, and are predicted to attract a further 50 million visitors together in 2025, according to a recent study by GlobalData.
In 2022, France returned to the top spot among Europe's favourite destinations, after being overtaken by Spain in 2021, a year still affected by the travel restrictions that arose in the COVID pandemic. With a total of 26.3 million tourists in 2021, Spain saw an increase in visitor numbers of over 140% compared to the previous year.
In 2019, some 88.1 million visitors from around the world visited France and 83.7 Spain, which means that in 2022, they have recovered about two-thirds of their pre-pandemic visitor numbers. Given this, for the next three years, GlobalData anticipates an annual growth rate of over 12% for tourism in the two countries, which means it could reach around 182 million visitors. For France, the data shows that it will reach around 93.7 million tourists in 2025, while Spain will also be close behind, with a projected total of 89.5 million tourists.
This year tourist numbers are already close to pre-pandemic levels, with international arrivals to Spain increasing by 41% in the first quarter compared to the same period in 2022. In fact, all Mediterranean countries are expecting record tourist numbers this year.
"Alongside Italy and Spain, France represents a significant segment of tourism growth in Western Europe. The country is not only popular with travellers from Europe, especially the UK, Germany and Belgium, but also with visitors from countries much further afield, including China and the United States. In fact, France is one of the top destinations in Western Europe for travellers from the US," says Globadata analyst Hannah Free, quoted by wall-street.co.uk.
Another Mediterranean country with spectacular increases in tourist numbers in 2022 was Greece. In the first eight months of last year, their numbers doubled compared to the same period in 2021, despite the war in Ukraine and inflation, but without reaching the record highs recorded before the pandemic, figures released by the Central Bank of Greece show, cited by AFP.
From January to the end of August 2022, 19.12 million foreign tourists visited Greece, an increase of 121% compared to the same period in 2021, a year that continued to be marked by Covid-19 restrictions. In 2019, Greece recorded a record 32 million visitors, generating around €18 billion in revenue.
Turkey, the biggest competitor of Western European Mediterranean countries
The strongest competitor for Western European Mediterranean countries is Turkey, which in 2022 ranked third globally, up three places from 2019. Last year, nearly 45 million foreign tourists visited Turkey, an 80% increase compared with 2021, and the goal, announced by Turkish tourism officials, for 2023 is to rank among the top three countries worldwide. In figures, Turkey is targeting 60 million tourists this year and $56 billion in tourism revenue in 2023.
In 2019, the last year before the COVID-19 pandemic hit the tourism sector hard, the gross value added estimated to be generated directly by tourism amounted to €572 billion, representing 5% of the total gross value added of the EU economy. Of the countries for which data are available, the highest shares of tourism in total gross value added are Croatia (11%), Portugal (8%), Spain (7%), Italy (6%) and Austria (5%). In absolute terms, the highest direct gross value added from tourism was generated in Germany (€124 billion), followed by Italy (€100 billion) and France (€87 billion).
In the first year of the pandemic, this figure fell by 32%, leading to a decline in the tourism sector's share of the economy. In fact, in 2020, of the 64 industries in the economy, three of the four that saw a drop of more than 25% in gross value added were related to tourism: travel services (-67% compared to 2019), air transport (-66%) and hospitality (-41%), according to the report "Satellite accounts of tourism in Europe", published by Eurostat in 2022.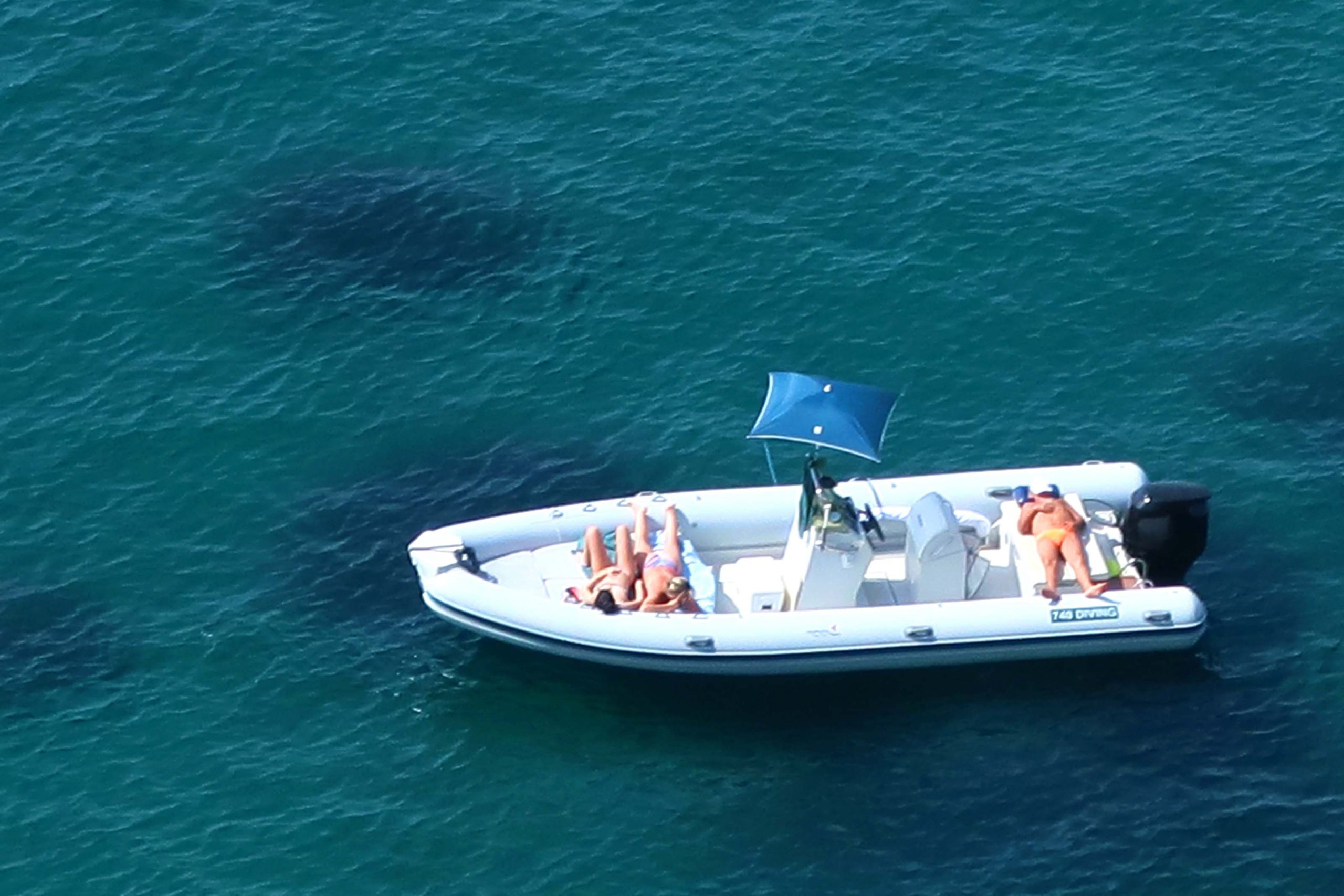 The latest ETC Market Intelligence report "Trends & Forecasts (Q3)" published in November 2022 shows the rehabilitated situation of European tourism as COVID-related restrictions have eased. The analysis addresses the effects of the protracted war in Ukraine, rising inflation, the labor problem, high food and energy prices, and stagnant economic growth, and forecasts a restoration of European tourism guided by resource-conscious consumption and value-based travel.
The report reveals that although travel costs have risen, more than half of destinations reported returning to at least 77% of 2019 foreign tourist arrival levels, particularly those in the southern Mediterranean.  At the other end of the scale, the biggest falls in tourist arrivals were recorded in the Baltic States, Finland, Romania and Slovakia, all with falls of over 38%.
Short-haul trips now account for around 72% of all visits to Europe and are cheaper, which is why the study predicts that tourists will choose shorter stays rather than not travelling at all. The stronger dollar – which this year has virtually reached parity with the euro – will also encourage travel to Europe and may give a boost to arrivals from the US, as Europe becomes a cheaper destination for them and others.
"It is only for 2025-2026 that tourist arrivals in Europe are expected to return to above 2019 levels for all European areas (Northern Europe, Western Europe, Southern Europe and Central and Eastern Europe)," the study cited by InfoCons.ro said.
Romania is in the Top 10 of the European Union in terms of domestic tourism, measured by the number of overnight stays. This good position is not reflected in the Gross Domestic Product (GDP) nor in the average annual amount spent by each Romanian on tourism, where it ranks last in the EU.  
With €10.4 billion, Romania ranks ninth in terms of receipts from its own tourists and €12.2 billion including foreign visitors. The impact on GDP is 3.3%, below the EU average of 4.5%. This is despite the fact that Romania is in the top five countries in Central and Eastern Europe that are making the most of their potential as a tourist destination, according to a 2022 report "The Future of Sustainable Travel" by Emerging Europe. The top country in the ranking is Poland, followed by Hungary, Croatia, Estonia, Romania, Czech Republic, Montenegro, Slovakia, Latvia and Lithuania.
According to the report, Romania has the potential to take over from Poland as the tourism champion in emerging Europe, but poor marketing and high travel costs that are considerably more expensive than those in Bulgaria continue to hamper the country's progress. Another factor seems to be insufficient promotion. While Austria, for example, has a budget of €70 million for tourism promotion, Romania allocates just under €3 million a year, and the last tourism strategy was drawn up by the government 12 years ago, making it difficult for Romania to put itself on any holiday map.
Romania has lost battles with the Bulgarian and Greek coasts, as well as Croatia and Turkey 
In 2021, almost 800,000 tourists came to Romania, fewer than the number of Romanians who went to Greece. The number of tourists started to increase again in 2022, according to the INS, but although the trend is upwards, it is far from the countries it could compete with.  According to European statistics, in 2022, Romania lost almost 20% of the tourists it had before the pandemic in 2019.
Photo by Eugen Olariu