Legal
- August 24, 2023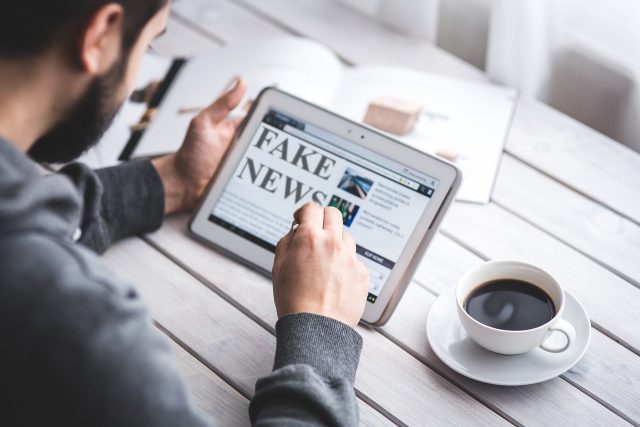 Last March 2022 the European Parliament approved an initial resolution on foreign interference. This resolution on foreign interference in the democratic processes of the European Union and its member states was passed by a very large majority: 552 in favor, 81 against, and 60 abstentions. This document mainly refers to the danger of interference that could come from Russia and China, given the very difficult geopolitical scenario we're living in. 
The resolution particularly focuses on the issue of digital disinformation led by foreign powers and thus aims to ban donations and funding from foreign powers outside Europe towards any party, foundation or political figure holding public or elected office.
This resolution calls on the European Commission to propose a multilevel, cross-sectoral strategy and allocate adequate financial resources to equip the EU and member states with appropriate resilience policies and deterrence tools. This strategy should be based on a risk-based approach, involving both society and governments.
In particular, the resolution sets several goals, such as strengthening the resilience of the EU through situational awareness, media literacy and education, promoting social resilience against disinformation during electoral processes, and imposing a sanctions regime and restrictive measures in order to counter disinformation.
On 10th March 2022, a new special Commission, known as ING2, was created and tasked by the European Parliament to follow up on the resolution. The new Commission was tasked with analyzing, in cooperation and consultation with the standing committees, existing legislation and policies in order to identify possible loopholes, loopholes and overlaps that could be exploited for the purpose of malicious interference in democratic processes; develop proposals regarding ways to eliminate these loopholes; and promote the legal resilience of the EU; work closely with other EU institutions, member state authorities, international organizations, civil society, as well as non-state partners in third countries to strengthen EU action against hybrid threats and disinformation; ensure detailed and rigorous follow-up to the INGE Special Commission Report 1 and contribute to overall institutional resilience against foreign interference, hybrid threats, and disinformation in the run-up to the European elections in 2024.
This was therefore a very intensive work and required considerable effort.
After the first resolution in 2022, MEPs began meeting with national, European and international policymakers, the intelligence services of EU member states, NATO StratCom in Riga, the Center of Excellence on Hybrid Threats (the so-called Hybrid Coe), the Australian government and authorities and respective UN bodies in New York, and their counterparts and relevant authorities in Kiev, Ukraine.
Until this year, on 31st May 2023, the European Parliament voted to propose a strategy that could increase European defense competence against foreign interference and information manipulation in order to protect the upcoming European elections in 2024.
In fact, according to members of parliament in the period immediately before the elections, that is, from June 6 to June 9, attacks on information could increase exponentially, taking more sophisticated forms. This fact was highlighted in the report of the Special Committee on Foreign Interference in All Democratic Processes in the European Union. The report was adopted in plenary by 469 votes to 71 with 75 abstentions.
The report mainly analyzes the problems related to the interference that there is on online platforms, and also focuses on the protection that there needs to be against critical infrastructure and strategic sectors. Another key issue is interference during electoral processes, an issue also related to covert financing of political activities by foreign actors and resistance to cyberattacks. 
Obviously, the current situation we are experiencing sees perpetrators of this interference, or potential perpetrators, mainly Russia and China not only in the European Union, but also in the accession countries including the Western Balkans, and in the countries of the Global South.
So, the Parliament condemned the dangerous phenomenon of "Disinformation-for-hire" services" on, which involves all those providers who offer disinformation services to governmental and nongovernmental actors, with tools such as the so-called dark web, in order to influence electoral processes.
Regarding illicit financial transactions that originate from third countries and are directed to the EU political system, MEPs call on the Commission to facilitate the traceability of donations and call on European countries to urgently address the issue of donations from third countries to national political parties.
Finally, the report produced by the European Parliament highlights the risks of economic dependence, espionage and sabotage. Thus, the desire to ban TikTok at all levels of national government and in EU institutions is reiterated. The Council and Commission are also encouraged to ban the use of equipment and software from manufacturers in high-risk countries, that always concerns China and Russia, such as ByteDance Huawei, ZTE, Kaspersky, NtechLab or Nuctech.
In general, therefore, the European Parliament decided unanimously to implement a coordinated strategy at the European level, by promoting new initiatives and making existing provisions in this area more effective. Funding is also called for that can be helpful in addressing disinformation and supporting democratic processes.
In order to implement this crucial process is the role of the European Commission, which is asked to act soon to present a package of measures to defend democracy and legislation to counter hybrid threats in the EU. 
Rapporteur Sandra Kalniete, on the parliament's recent report, said: "Foreign interference in democratic processes represents a growing threat to the security of EU member states and the EU, particularly against the backdrop of rapid technological development and Russia's ongoing war in Ukraine. We must act urgently and implement our recommendations quickly. Significant and lasting investment must be made in our democratic resilience, drawing on the experience of our partners like Ukraine and Taiwan". 
The work that the European elective body is a work that has been going on for years and is aimed at making the European Union and its information as truthful and independent as possible, implementing a common strategy that can cope with the growing risks associated with external interference.
However, the actions of the European Parliament do not seem to be bringing any results in the European Commission, which has a bizarre tendency not to want to follow what MEPs, elected by the will of European citizens, propose.
In fact, it is precisely in the fight against foreign interference that the European Commission is backtracking, despite the Parliament's well-expressed will on this issue. And instead of working to present the "defense of democracy package" next week, the Commission decided to proceed with an internal analysis to assess the possible consequences of this proposal.
But in hindsight, the package would not only target Chinese and Russian hackers and bots, but also nongovernmental organizations, the well-known ONGs. These ones seem to be particularly susceptible in this regard, as they strongly criticized the plan that intends to make interest groups disclose foreign funding.
The Commission's retreat is justified on the grounds that more time and new analyses are needed to assess the impact this package could have on the economic, social and political fronts.
However, the need for transparency is one of the prerogatives underlying a European Union that wants to be truly democratic. The same need for transparency, moreover, in many other fields is strongly supported by NGOs, which miss no opportunity to proclaim the importance of democratic and transparent processes. 
It is for this reason, then, that it seems at all peculiar that on a proposal that intends to safeguard and protect citizens and information there are doubts about its development. Perhaps because upon closer inspection, the first ones who are not entirely transparent are precisely those who seek transparency, but only if and when it suits their interests.