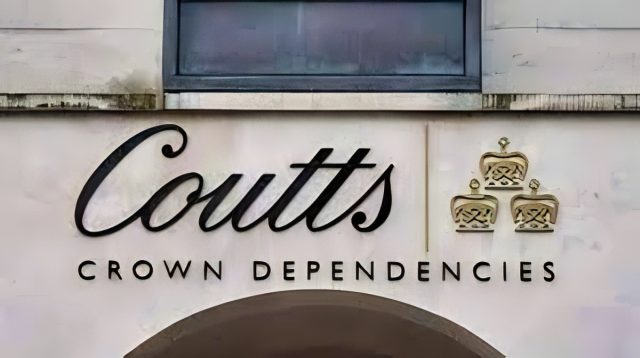 Nigel Farage, born in 1964, is a British politician. His resume has numerous professional and political experiences. According to what can be read on his resume in 1982 he was a broker for Drexel Burnham Lambert bank, then for Credit Lyonnais Rouse, Refco and Natexis Metal. He was a member of the Conservative Party until 1992.
In 1993 he joined the newly formed Uk Independence Party (shortly, UKIP), becoming its leader in the period between 2006 and 2010. Following the brexit referendum called by David Cameron, the June 23, 2016 results saw about 51.9 percent of British citizens vote in favor of the country leaving the European Union.
As is well known, the post-Brexit period has been characterized by many vicissitudes about the type of brexit to be followed, namely a harder or softer line. By virtue of this, after leaving the UKIP party in 2018, Mr Farage decided in February 2019 to found the Brexit Party, an advocate of a hard line for the UK's exit from the European Union. The Brexit Party in the 2019 election garnered a 31.7 percent vote share (the party's name has now become Reform UK).
In 2023 Nigel Farage is back on the front pages of the world's newspapers for an affair that differs from his political action and Brexit. Or, at least, for an affair that should have nothing to do with either his political beliefs or his private personal life. In fact, it is recent news that the well-known Coutts Bank suddenly closed Farage's account. The episode has become a real media case in no time and has obviously attracted attention from politicians as well.
According to Farage's early statements, the Coutts bank, and especially the mother-bank of NatWest, did not share his political views. In particular, it should be remembered that Coutts is a British bank that also engages in private banking and wealth management and, more importantly, can boast among its clients some of the richest and most influential people in the United Kingdom, and, as several influential newspapers are revealing, is no stranger to excluding clients who think differently from them.
The Farage Case began in early days of July, when according to the news published by the BBC on last 4th of July, the cause of the sudden closure was allegedly the bank's failure to adhere to financial requirements (information reported by a 'reliable source'). Nevertheless, BBC itself on 21st July corrected the published report, calling it inaccurate and incomplete, and even apologized for it.
Mr Farage has obviously made public the bank's mistreatment of him, blaming, among other things, so-called woke capitalism and cancel culture, two trends that to this day appear increasingly dangerous and pervasive of every social, personal, political, and even financial and economic sphere, even managing to affect and change usually firmly established and known rules.
Coutts responded. And so, the bank sent Farage a 40-page dossier containing a detailed analysis of why it had decided to no longer have him as its client. Among the justifications in the 40 pages, the bank wrote that it considered its now former client to be xenophobic and racist, as well as pointing out that the views he had expressed publicly were not consistent with the inclusive policy pursued by the organization.
Such justifications appear truly scandalous under every point of view.
First, because the bank is not a literary or cultural club to be accessed through tests and hearings relating even to one's own personal ethics and values. The bank represents (or at least should represent) an institution that acts and evaluates its choices on the basis of objective and economic data, which are difficult to dispute. All these data, in short, have nothing to do with the private, personal, religious, political sphere of any possible bank customer.
After probably sensing the huge mistake the Nat West's chief executive, Dame Alison Rose, wanted to issue a personal apology, pointing out that what was contained in the dossier sent to Farage contained comments that were 'deeply inappropriate.' Another consequence of this event was that Rose herself resigned shortly thereafter, probably realizing the overly weak position and the mistake she had made and that became a real media bomb that knocked out the image of the bank she represented.
Nevertheless, what happened to Farage is an unprecedented event with many dark sides that must necessarily be brought to light. It was precisely for this reason that Mr Farage decided to call for an internal inquiry at NatWest to investigate why and how such a decision was reached on his behalf. Furthermore, on the social media X (formerly twitter), Farage posted as following on 27th July 2023: "The banking industry is starting to run scared — and so it should. Banks should provide banking services; not have a set of social and political "values" we should align to. They need to end the whole woke nonsense immediately. It's gone too far."
The purpose of Farage's action was obviously to unveil a system in which a single thought prevails, to which one must adhere and never deviate from it. A dictatorship of the mainstream, in which 'opponents' have no right to speak, on pain of very serious consequences, on every possible front. Even that of enjoying rights that should be guaranteed to everyone, regardless of political beliefs or opinions or personal conduct.
The Farage Case has become a front-page scoop, managing to gain the support of the Tory government.
What happened in the U.K. to Farage is a striking case that has received a great attention from the world of media. This event brought to light an increasingly common tendency in the West, namely, that of necessarily wanting to submit to a certain ethical-political code. A code that applies not only in interpersonal relationships, but must be adhered to in every possible respect, even the most private. The punishment for not following this predetermined code geared toward an exasperation of the politically fair is, of course, exclusion from all kinds of contexts. This episode is not just a mere news story, but represents something deeper and to which it is important to pay attention.
n fact, this episode is one of the first warnings of how the obsession with the increasingly widespread woke culture is involving the way we see the world, influencing from above every side of citizens' lives, from the most mundane to the most complex.
The Farage Case should be taken as an example not to be repeated. Therefore, it would be necessary that the European Union start thinking about how to control this kind of interference, and start thinking and working on regulation of the field. Because if for now Farage's can be considered as an isolated case, the risk that soon other dissidents of the mainstream may be forced to pay for their political views is definitely high. If freedom of expression, whatever one's thoughts, is not addressed now, the future is likely to become increasingly difficult. It is therefore necessary to limit from right now the phenomenon of repression of freedom of expression, which seems to be most often directed against the conservative people and politicians. Finally, it is necessary to work on regulating especially of the banking sector, not only at a national level, but also and above all at a European level, so that their actions are more transparent and understandable, and that, more than anything else, they are based on objective data rather than on sympathies towards one customer rather than another.