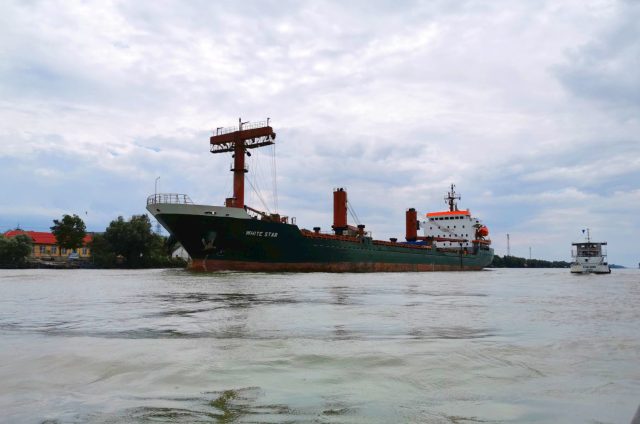 Are ship owners still willing to insure their merchant ships in the Black Sea? This is a very legitimate question in the context of the escalating conflict that is looming with the suspension of the agreement establishing the safe passage for grain in the Black Sea. Russia and Ukraine are threatening each other that they will consider civilian ships carrying grain along the Black Sea as military targets and sink them. Despite Kiev's determination not to give up the Black Sea shipping lane, the question remains whether there are any ship owners willing to take the risks. This is because insurers, particularly those specializing in maritime war risks, no longer seem willing to cover the voyages. 
After the Kiev authorities announced that Ukraine will continue to use the Black Sea route to transport its grain, Russia threatened to consider all ships travelling to Ukrainian Black Sea ports as potential military targets.  In response, Kiev in turn sent Moscow a similar warning. 
The grain shipment across the Black Sea, negotiated under the auspices of the UN and Turkey a year ago and ensuring the safe export of Ukrainian grain, was halted with Russia's announcement of its exit and the revocation of security guarantees. What is extremely important is the fact that since the outbreak of the conflict and until Russia ended the Black Sea agreement, the Ukrainian state has managed to export 33 million tonnes of grain. 
The Kremlin has warned that attempts to ship grain from Ukrainian Black Sea ports without security guarantees from it would carry "risks" because Kiev would be using these waters for military activities. The concrete announcement was made on 19 July, when the Russian defense ministry said it would consider all ships approaching Ukraine as carrying military equipment. In addition, according to analysts at Transatlantic Defense and Security the attacks on Ukrainian ports are messages to shipowners, insurance agencies and companies: 
"Do not engage in any alternative transport without Russian approval." 
River ports on the Danube, Reni and Izmaïl have become the main outlet for Ukrainian agricultural products
While huge quantities of Ukrainian grain are currently being shipped to river protests on the Romanian border, Moscow's armed forces have repeatedly hit Ukraine's Black Sea port infrastructure. The two river ports of Reni and Izmail have become crucial for Ukraine's grain exports but have also become targets for the Russian military. On 24 July, the port of Reni was attacked by Russian drones. And although the damage was quite significant, the port was not completely shut down. Subsequently, the port of Izmail, just 62 kilometres from the port of Galati in Romania (a NATO country), was also attacked with Iranian-made drones from the Danube. 
Being in the middle of the harvest season, Ukraine and its European partners should be prepared for weeks without sea routes and high land transport intensity. 
 The "grain corridor" has been and remains an instrument of economic blackmail by Russia, the analysts say. Therefore, to ensure freedom of maritime navigation and to force Russia to respect international rules of cooperation, it is necessary to establish full NATO dominance in the Black Sea, said Hanna Shelest of Transatlantic Defense and Security. Since the expiry of the agreement signed in July 2022 under the aegis of the United Nations and Turkey and extended until early July this year, Russia has carried out major strikes in the Odessa region.
Ukraine claims it has opportunities to attract shipowners
According to Kiev, more than 60,000 tons of grain were destroyed on the first day after the suspension of the agreement at Ciornomorsk, where "it will take at least a year to fully repair the damaged infrastructure". There are other transport routes, notably river and land transport, but these are much more expensive than sea transport.  These alternative routes, which currently carry half of Ukraine's agricultural exports, will need to be strengthened to cope with the additional flows. According to Ukraine's ambassador to Istanbul, Vasil Bodnar, "a risk-minimizing option is possible". He also recalled that Ukraine has set up a fund to guarantee these risks. But the biggest problem for carriers is crossing Ukrainian territorial waters – controlled by Russia – to neighboring waters, especially Romania's.
"We also have opportunities to attract ships and companies that are ready to supply these ships to transport grain. From our point of view, this can be implemented, even without using the route that has been agreed so far, through the territorial waters of Romania and Bulgaria. It is also a possible option to minimize risks," said Ukrainian Ambassador to Turkey Vasil Bodnar.
Vasil Bodnar said earlier that Ukraine aims to continue the grain agreement in a tripartite format: 
"We work. President Zelenski has sent relevant appeals to the President of Turkey and the UN Secretary General. Minister Kuleba is already working at the UN to seek a consensus of the international community on the continuation of this grain initiative."
Insurers have suspended cover and claim that shipowners will no longer be interested in these shipments. Following the expiry of the Black Sea grain agreement, several insurers have withdrawn their cover for risks in the area, according to sources quoted by AFP. According to insurers consulted by AFP, "there are no shipowners willing to go there anymore".
"We have stopped covering voyages" to the three ports in this corridor, Odessa, Chernomorsk and Yuzni .Although it is "difficult to identify what competitors are doing (…) what is certain is that all markets consider that there is an additional danger, and now that the corridor has been suspended, it will be much more difficult to insure," Frédéric Denefle, managing director of Garex, a group specialising in insurance for war risks, especially maritime, told AFP.
In any case, he explained, "there are no shipowners prepared to go there anymore".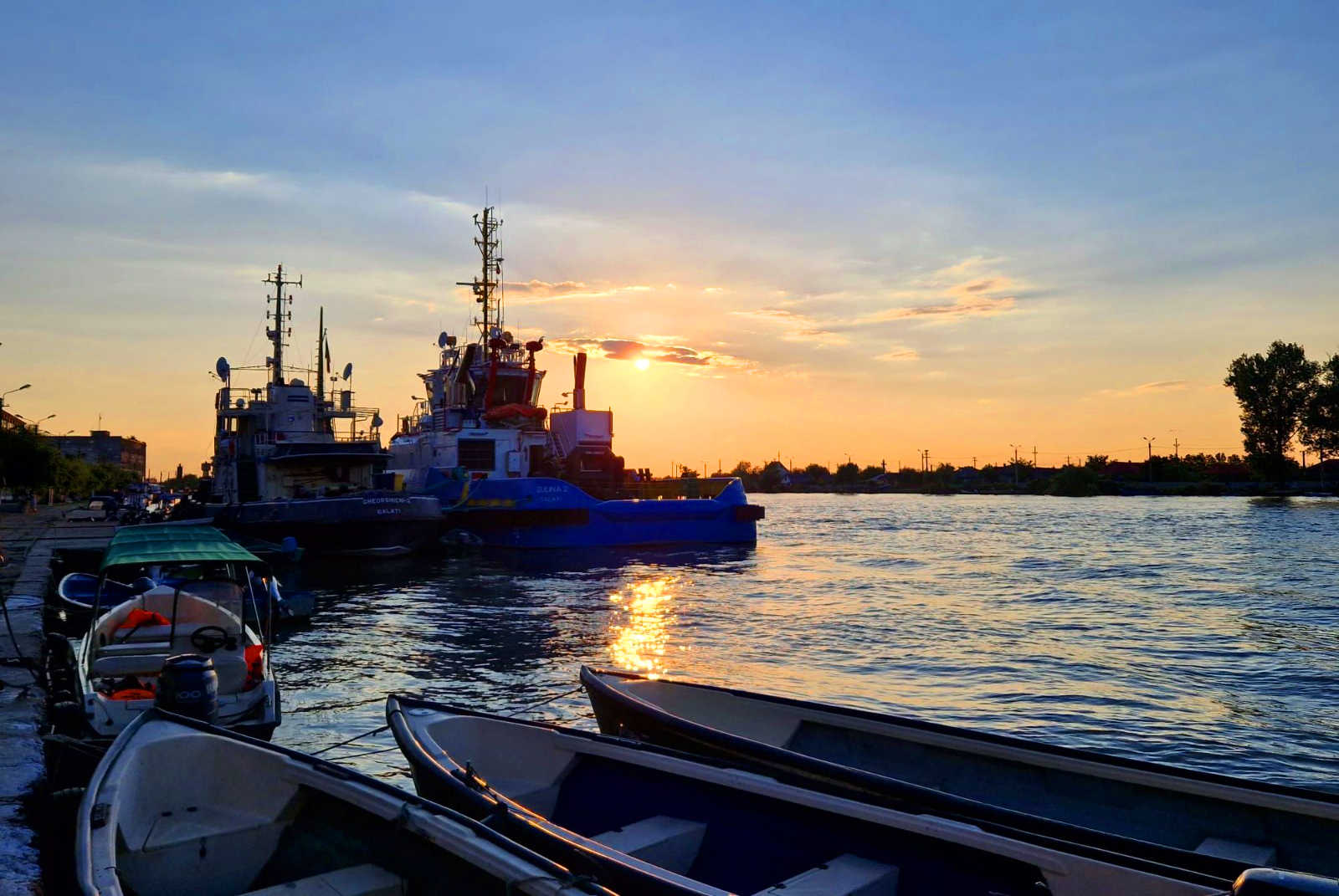 A source close to London broker Marsh told AFP that the cover it was offering with insurer Ascot is "currently suspended", confirming a Reuters report. According to the report, a cargo insurance unit that provided cover for shipments under the previous agreement on the secure corridor has been suspended by the policy broker, Marsh. Questioned by AFP, Marsh said it was "exploring possible options to continue these exports (of grain from Ukraine, editor's note), which are essential for global food security".
"Some insurers will seek to take advantage of a considerable increase in rates. Others will stop offering cover. The (key) question is whether Russia is mining the area which would effectively cease any form of cover offered," said one insurance industry source.

"Due to the collapse of the Black Sea corridor agreement, most shipowners will now refrain from anchoring in Ukrainian ports," said Christian Vinther Christensen, chief operating officer of Danish shipping group NORDEN. 
On the other hand, the insurance company Lloyd's of London has already placed the Black Sea region on its high-risk list.
"Annual insurance cover remains in place, but voyages to listed areas will be assessed on an individual basis, as and when seen," said Neil Roberts, head of marine and aviation at Lloyd's Market Association (LMA).
Additional war risk insurance premiums, which are charged on entry to the Black Sea area, must be renewed every seven days. They already cost thousands of dollars and are expected to rise, while shipowners may be reluctant to allow their ships to enter a war zone without Russia's consent. Moscow withdrew from an agreement that established a safe passage for grain shipments in the Black Sea and allowed the safe export of Ukrainian grain from its ports last year, citing a parallel agreement to facilitate exports of its own grain and fertilizer in the face of Western economic sanctions.