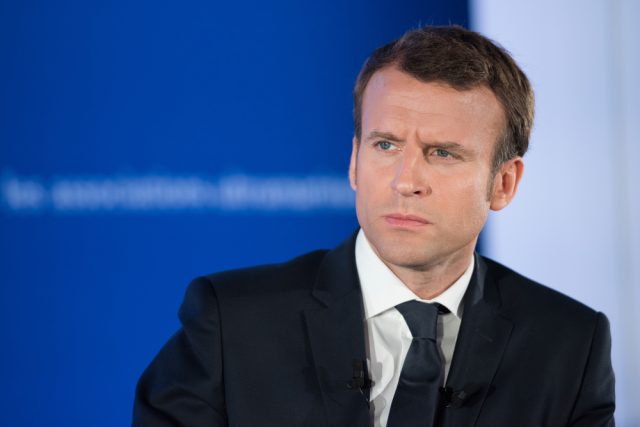 Last week, 40 heads of state gathered in Paris to participate in the Summit for a New Global Financing Pact, with the objective of discussing and negotiating on how to reform the international financial system to raise money for climate transition efforts. But in reality, it was another globalist forum where the democratic will of the people was shut out, and where state leaders sought, whether by design or by default, to erode national sovereignty, constrain key national powers, and impose ever-growing taxes, costs and regulations on citizens across the world.
At the summit, French President Emmanuel Macron, renowned for his autocratic behavior and globalist aspirations, defended "an international taxation to finance efforts that we have to make to fight poverty and in terms of climate action". Macron claimed that taxation "doesn't work when you do it alone", because understandably, the "cash flows go elsewhere" when one country imposes red tape or an unsustainable tax burden. In this regard, Macron asserted that his objective is to "make others follow us and mobilise" around France's taxation policies, which include a tax "on plane tickets", and "another on financial transactions".
Accordingly, Macron called for the introduction of global taxes to fund the climate transition. How does he intend to do this? Defending international taxes "whether it's on financial transactions, maritime transport or certain other models", and calling for an "agreement" to achieve "truly international" tax, following the example of other negotiations for international taxes like the minimum global corporation tax rate. Ostensibly, the idea of the summit was to find ways to raise billons of dollars in international climate funds, in particular to fund the transition in developing countries. Along the same line, and in a socialist vein, German Chancellor Olaf Scholz argued that "economically more stable and successful countries" should "make their contributions".
Nonetheless, it is a mammoth task, as many developing countries are under mountains of debt and would require about 2.4 billion dollars a year to be able to tackle climate change. Indeed, a key point of contention at the summit was the demands made by developing countries for debt relief and greater support from developed countries. The Prime Minister of Barbados asserted that we need a "transformation, not reform", of the global financing system.
What is clear is that these measures would be disastrous from an economic point of view, harming incentives for investment as well as competitiveness, and ultimately, would inevitably lead to businesses passing costs to final consumers. But what is worse is their political implications, as it amounts to an erosion of national sovereignty and one of the crucial sovereign powers of a state which is to set tax rates and protect domestic industries and consumers. In effect, through an international tax, the establishment would be acting as a cartel to the detriment of their national communities, colluding to stifle business while circumventing national democracy.
Similar efforts have been pursued with the minimum corporate tax rate, which was promoted at an international level through the G20 and OECD, and also at a European level through the EU Minimum Tax Directive. Poland and Hungary initially resisted this globalist push, though unfortunately they eventually folded to unlock access to EU funds. And indeed, the measures are also in line with other disastrous climate policies that the EU is pursuing, such as the revision of the Energy Taxation Directive, that will impose additional costs on certain fuels, as well as sectors like air and maritime transport, and fishing.
Fortunately, no progress was made on international taxation, and all that came out of this summit were deals for Zambia and Senegal on debt restructuring and renewable energy respectively, and the provision of 100 billion dollars from the IMF in Special Drawing Rights for vulnerable countries. This is much to the dismay of activists and green lobbies, who wanted to plunder nations through the introduction of international taxes on the fossil fuel industry and on financial transactions. Wealthier nations appear to have been prudent and didn't show much support for these measures.
The left-wing organisation Global Citizen lamented that "most leaders of the world's richest nations and most powerful institutions have once again gathered and emerged with insufficient solutions and lightly held promises". But despite the disappointment of these organisations, citizens across Europe who value national sovereignty can breathe a sigh of relief.