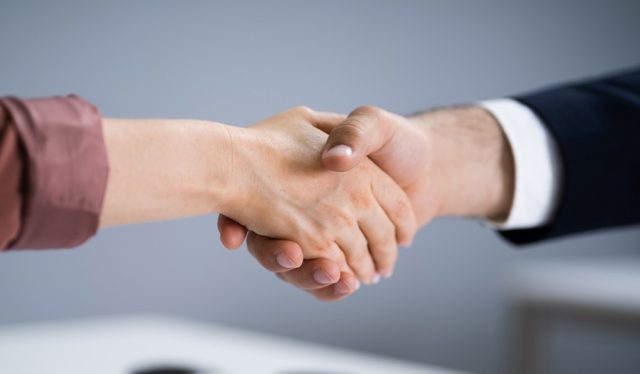 The Swedish EU ambassador Lars Danielsson, who is now resigning, has extensive experience at the highest political level within the EU. He believes that Sweden needs to develop new EU collaborations after Brexit.
Lars Danielsson has been a close associate of two Social Democratic prime ministers and then had special responsibility for EU cooperation. He has been ambassador to several important countries and for the past seven years as head of Sweden's EU representation, a post he left after the summer.
Build alliances between North and East
He can provide insights into how the Swedish establishment views the EU. In an interview, he believes that Brexit has changed the conditions for the member states.
– Of course we work closely with the Nordic countries, but I would say that during my time the Netherlands has been the country with which we have worked the most. We have the same financial structure, they emphasize the importance of the subsidiarity principle as we do in Sweden. And they are basically free trade friends like us.
Lars Danielsson urges Sweden to build alliances with more countries in Eastern Europe, such as the Czech Republic, Slovenia and Romania.
– The effect of Brexit is that we have been forced into new cooperation patterns and I think that is good, says Lars Danielsson.
European Union has changed
Danielsson has played an important role for Swedish governments, both during the first presidency in 2001 and during the most recent one which took place in the spring of 2023.
He believes that the European Union has changed shape during the nearly 20 years that Sweden has been a member of the Union.
– Then the union consisted of 15 member states and today we are 27. Sweden has become much better at acting within the EU. We have learned the mechanisms and have a larger group of people who have extensive experience of working within the EU. Above all, it is a larger part of Swedish society, including business, that understands the EU much better today, he believes.
Danielsson admits that the increasingly detailed control from Brussels does not match Swedish interests.
– At the same time, European cooperation has become more and more detailed, which does not suit us very well. Sweden has built a society that gives a lot of space to the market compared to most other countries, and in addition we have a system where it is more about framework regulations than detailed regulations. It creates conflicts for us within the EU.
Sweden has always emphasized the free trade zone and competitiveness, while the reluctance to let Brussels control political issues is strong from the Swedish side. But contrary to Swedish interests, competition issues have slipped down the priority lists in the EU.
Stronger focus on competitiveness
During the most recent presidency, Sweden has worked hard to bring them back into focus. And they succeeded in creating increased emphasis on competitiveness in global markets in texts, but now it's up to proof.
– We have created a framework. Now, in all the decisions we make, we must evaluate how it affects Europe's competitiveness. The main work remains. We have lost competitiveness in many ways, against the USA and above all parts of Asia. This is a way of trying to ensure that that discussion is alive in everything we do and the Commission is fully on board, he says.
Here, too, Sweden was negatively affected by Great Britain leaving the Union. The British were Sweden's closest allies in the view of most things that were discussed in the EU. Lars Danielsson was involved in almost the entire Brexit process from the inside and describes the exit as "terribly sad". But he immediately urged his employees to skip the mourning period and realize that it was now a completely new situation that prevailed.
It is therefore important to build new alliances among member states' governments and representatives.
Don't confuse free trade agreements with politics
But in the end, it is still the two big countries that decide, Germany and France.
– The problem with France is that we are often disturbed by their rhetoric, which is often perceived as protectionist, he says.
He is also critical of free trade efforts being overshadowed by political considerations.
– The problem is that the EU has chosen a path where they want to bake in lots of political elements that require ratifications in each member country's parliament. We have not even managed to ratify CETA with Canada and if you can't do that you can't ratify anything. We need to look at how to divide the commercial part, which is approved in the European Parliament, and a political part, which is taken to the national parliaments. It is not surprising that the agreements were extended, since it is about sustainability issues. But we have pushed it too far, he concludes.