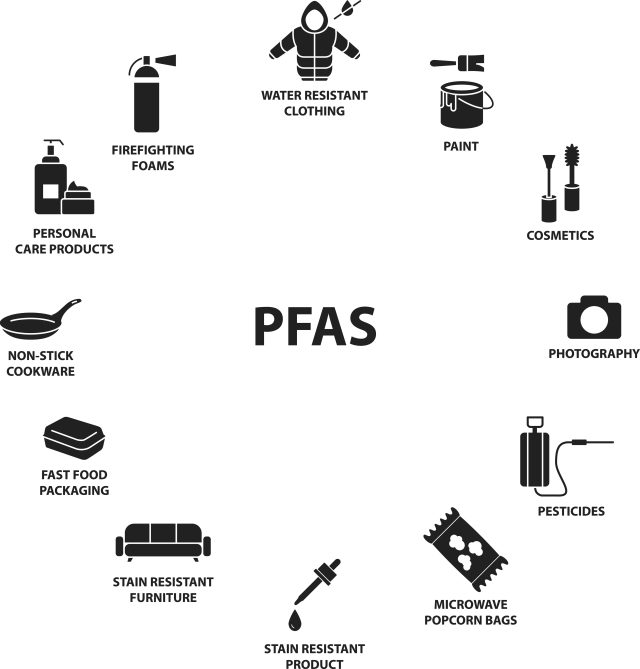 Per- and polyfluoroalkyl substances (PFAS) are a broad group of chemicals covering more than 4,000 substances used in a variety of applications, including aerospace and defense, automotive, aviation, food contact materials, textiles, leather and apparel, construction and household products, electronics, fire-fighting, food processing, medical articles, and much more. 
As economic growth has accelerated, so has the novel application of PFAS in various industries and products, leading to new levels of innovation and engineering that have provided significant consumer dividends. 
At the same time, there is growing concern regarding PFAS exposure for European citizens, and the possibility of negative health outcomes as a result (hormonal, cancer, and reproduction). This concern has driven efforts to review PFAS production in Europe, and the possibility of restrictions on PFAS production. 
While concerns about PFAS exposure are valid, the best evidence available suggests that regulators are often crafting exposure thresholds based on animal exposure data, which does not properly indicate how humans respond to PFAS exposure. This error has created significant threshold disparities between different national health agencies, and even between agencies within national governments. As with any potential hazard in society, it is important that policymakers take a risk-based approach to policy making, specifically calculating the risk of chemicals by taking the hazard evident and weighing the level of exposure that elicits negative health outcomes. 
Failure to take a risk-based approach, specifically one that assesses PFAS chemicals individually, or by grouping, runs the risk of banning the production of chemicals that present little to no risk to Europeans (Ex fluoropolymers), potentially generating externalities that would undermine Europe's strategic autonomy, undercut the EU's climate goals, create safety concerns for European consumers and workers, and exacerbate existing semiconductor shortages. 
While a clean drinking water approach to PFAS regulation is appropriate, the best way forward regarding potential contamination is limiting or prohibiting PFAS use where it is known to contaminate water sources (firefighting foam), and punishing firms and individuals that engage in illegal dumping or poor production practices leading to contamination. A clean water approach that follows these prescriptions would limit PFAS exposure, while allowing for production to continue in a responsible manner.