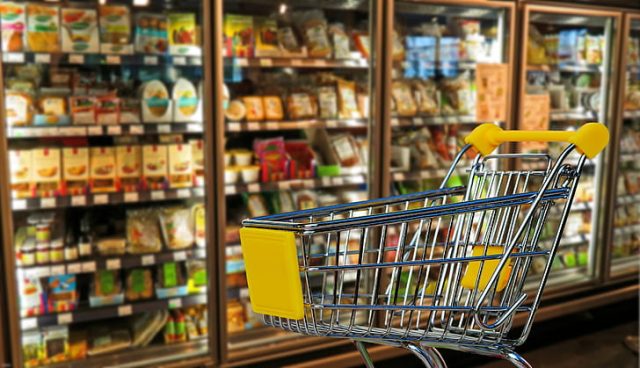 Inflation fell in Europe for the third month in a row in January, following the price boom that followed the outbreak of the Russian-Ukrainian conflict. This rise in prices hit the pockets of the European population throughout 2022. Moreover, despite falling inflation, despite expectations, prices of some basic food products have continued to rise in recent months. More affected than Western European countries, where decent wages compensate to some extent for these increases in food and energy prices, are Eastern European countries. Romania is one of the 'poor rich' countries, where, from lower wages than in the West, the population pays higher prices for basic foodstuffs in particular. 
In 2021, Europeans will have spent more than €1 trillion on food and non-alcoholic drinks. The amount represents 14.3% of total household spending in the member states, down 0.5% from the previous year 2020, European statistics show. The highest share of this expenditure was recorded in households in Romania, where the percentage is almost double the European average – 24.8%. Romanians are followed by Lithuanians – 20.4%, Bulgarians – 20.1%, Estonians – 19.9%, Poles and Slovaks (both 19.6%).
According to Eurostat data for 2021, published in February 2023, at the opposite end of the scale for taxes on food and non-alcoholic beverages are Ireland at 8.3%, Luxembourg at 9.0%, Austria at 10.9% and Denmark and Germany, both at 11.8%. Compared to 2020, in all Member States the population spent less on food and drink, with an average decrease of 0.2%. We can interpret this decrease with the fact that EU citizens allocated this 0.2% difference of their income to other areas such as energy and rent payments, which are also increasing.  The biggest decrease was recorded in Greece, where the population spent 1.7 percentage points less Lithuania – 1.4% and Croatia, Estonia and Slovenia, all -1.3%.
A quarter of Romanians' income goes on food
Compared to the Germans or the French, for example, who spend only 11.8% and 13.9% of their monthly income on food and non-alcoholic drinks respectively, a quarter of Romanians' salaries go on this type of expenditure. Only the Austrians (10.9%), Luxembourgers (9%) and Irish (8.3%) have lower percentages than in Germany, while the gap between salaries in Romania and Western countries remains significant.
On the other hand, EU statistics also show a big difference between prices in Eastern and Western Europe. Supermarket prices for basic goods in the East are much higher, although the difference in wages between the two regions of Europe has remained significant. 
In 2021, the average net salary of Romanians was 3,879 lei/month, according to data from the National Institute of Statistics. In other words, the average net salary earned by a citizen working in Romania is around €800/month, or less than €10,000/year. By comparison, the average income in Germany, which allows a decent living, is almost €50,000, or €3,975/month (gross) according to the statistics.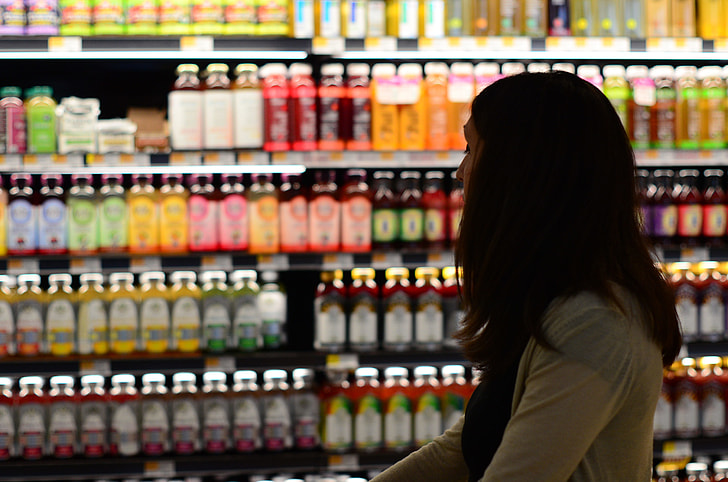 While in Germany a litre of milk costs on average 0.67 euro, in Romania the average price for the same product is over 6.4 lei, i.e. over 1 euro.  While food and non-food prices rose significantly in 2022 amid inflation, with all Member States affected, the differences between price increases in the euro area and the non-euro east were significant. According to European statistics, overall, the average price increase in the euro area in 2022 was 10 percent. By comparison, in Romania, products rose by around 20%. And this while the average net salary reached 4,398 lei, an increase of 13.4%, below the annual inflation rate of 16.4%.
Staple food prices exploded in the first part of 2022 amid inflation, fuelled by the Russian-Ukrainian war crisis. In Romania, the price of bread in August 2022 was 25% higher compared to the same period in 2021. The price of sunflower oil (another staple) has risen by around 50% in just one year, although Romania is not dependent on imports from Ukraine or Russia as are other Western European countries. The price of potatoes has risen by 40%, flour by 34% and dairy products by almost 30%, according to data published by the National Statistics Institute (INS).
According to preliminary Eurostat data, cited by Euronews, inflation was down for the third consecutive month in January 2023 in the European Union, reaching 8.5%. However, in seven countries, including Romania, inflation remained in double digits. Although the unseasonably warm autumn and winter temperatures have meant an approximate return to the energy price levels of the pre-Russian-Ukrainian war period, they remain the main causes, along with the cost of food, of rising inflation. In January, higher energy prices contributed to a 17.2% rise in inflation, and food cost increases of 14.3%.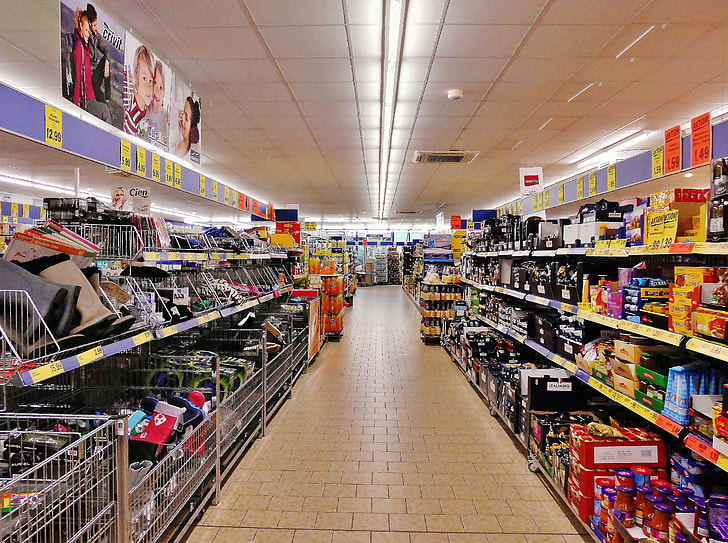 Although inflation is falling, prices for some basic foods – milk, dairy products, eggs and oil – have continued to rise steadily, the source notes. The biggest increases were in Hungary, up almost 50%, Lithuania 33.5% and Estonia 30.8%.  It's not just inflation that has contributed to the price increases over the past year, but also rising electricity, gas and oil tariffs, which in 2022 broke all previous records. At the same time, rising fuel and utility prices have put additional pressure on people's pockets across Europe.  According to data for the first part of 2022, recently released by Eurostat, electricity prices for household consumers have risen in all but five countries across Europe. 
The biggest increase was in the Czech Republic, where the population paid 61.8% more compared to 2021. At the opposite pole, the biggest decrease can be seen in the Netherlands, where electricity costs decreased by 53.6%, thanks to subsidies and social measures offered by the Dutch state. Romania ranks fifth in terms of electricity price increases, up more than 50% compared to 2021.  At the same time, in Romania's neighbouring country, Hungary, as well as in Poland and Portugal, prices have fallen significantly, by less than 1%. Two other countries where decreases in these tariffs have been recorded are Slovenia and the Netherlands.
Romania's economic growth is based on consumption
According to provisional data published in early January 2023 by the National Institute of Statistics (INS), Romania's Gross Domestic Product grew in real terms by 1.2% in the third quarter, compared to the second quarter, to 355.809 billion lei at current prices, and compared to the same quarter of 2021 GDP grew by 3.8% on a gross basis and by 4.6% on a seasonally adjusted basis. 
The data provided by the National Institute of Statistics announces that Romania's economy was growing at the end of 2022, but this economic growth is based on consumption.
"Compared to the same quarter of 2021, Gross Domestic Product grew by 3.8% on the gross series and by 4.6% on the seasonally adjusted series. In the period Jan 1st – Nov 30, 2022, compared to the period Jan 1st– Nov 30, 2021, GDP increased by 4.9% on the gross series and by 4.3% on the seasonally adjusted series. The seasonally adjusted series of quarterly Gross Domestic Product did not change significantly as a result of the revision of the estimates for the third quarter of 2022 compared to the provisional version published in press release no. 303 from the 7th of December 2022," the data provided by the INS show.
Numbeo.com is a website launched in April 2009 and the research and available data presented on this site is not influenced by any governmental organisation. Numbeo's Quality of Life Index 2023 is based on several criteria, including cost of living, purchasing power, housing affordability, pollution, crime rates, quality of healthcare and traffic. Thus, according to an analysis by Numbeo.com, Romania ranks only 42nd  in the world out of 84 countries surveyed in terms of quality of life.