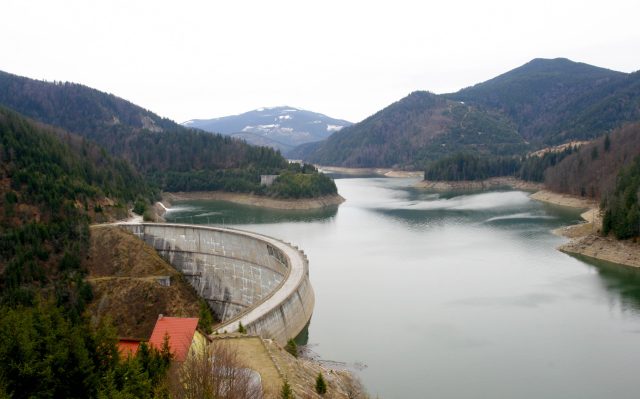 A reform of the electricity market, vehemently demanded by some European countries and contested by other EU members, seems inevitable as electricity prices have set new record highs daily in recent months, fuelling galloping inflation across Europe.
The possibility of surcharging electricity producers who use renewable, nuclear, hydro or solar energy is also being discussed, and would unjustifiably increase prices even though they have no additional production costs.
Brussels urges EU countries to save energy and invest in alternative resources
In recent months, Brussels' calls to save energy and invest in alternative gas resources, have not found a strong echo in Romania. As expected, a part of the Romanian population, anchored in the past, has harshly criticized European initiatives on energy saving. The reason for the population's reluctance is due to the measures taken during Nicolae Ceaușescu's regime when the electricity was cut off, there was no heat in the centralized system, hot water was delivered by the portion, and gasoline queues were endless. All these measures taken more than three decades ago were in fact to pay off Romania's foreign debt and not to support the population or save energy. Some mayors of big cities promised savings on street lighting, the government, through its ministries, made funds available to local authorities and companies for investment in renewable energy production, obviously where possible. Additional funds have been negotiated through the European Recovery and Resilience Mechanism for investment in energy infrastructure, both grants and money that Romania can borrow. However, a simple glance at last year's figures for electricity production in Romania – in which hydropower has a significant share – without the fumbling and blunders of the Romanian authorities over the last decade or so. If the investments started in the 1990s in building hydropower plants had at least been completed, a large part of the problem would be solved and Romania would be an energy-independent country.
The war in Ukraine led to electricity price increases
Sharp rises in gas prices amid the war in Ukraine have also led to increases in electricity prices. On the European market, the cost price of the last source of electricity mobilised to meet demand, often gas-fired power plants, determines the price charged by all operators on the continent. This price has risen in tandem with the increase in gas prices linked to the drastic reduction in Russian gas supplies to Europe. Against this background, the EU is preparing an "emergency intervention and structural reform of the electricity market". This reform of the European electricity market could change the current situation where consumers – both domestic and industrial – pay overpriced electricity so that they pay less for, for example, cheap solar and wind-generated electricity.
In addition, Germany and the Commission have drafted proposals to eliminate windfall profits for electricity generators outside of natural gas to reduce the pressure on consumers and companies sinking under the weight of rising bills.
"The sharp rise in electricity prices clearly shows the limits of the current functioning of the market. This market was designed under different circumstances and for completely different purposes. That is why we are now working on emergency intervention and structural reform of the market. We need a new electricity market model that really works and brings us back to balance"- Ursula von der Leyen.
EU leaders want to speed up energy market reforms
German Chancellor Olaf Scholz wants to see this reform implemented the end of the year. He recently urged member countries to agree "quickly" and "in a coordinated way" on a reform. The current system "cannot be described as workable if it leads to such high electricity prices," he said.  Scholz recently said he wanted to speed up electricity market reforms to reduce pressure on consumers and businesses before the end of the year.
Electricity companies that do not use gas, such as nuclear, solar or renewables, have been able to "make extra profits because the price is determined by the electricity produced with gas," Scholz said in a speech in Berlin, quoted by AFP.
European Commission President Ursula von der Leyen warned, however, that the EU must avoid replacing dependence on Russian gas and oil with dependence on raw material sources for batteries to develop renewable energy, which currently come mainly from China.
Romania has a domestic production deficit of 2 Twh
Last year Romania produced two TWh less than it consumed. Therefore, imports are absolutely necessary and electricity savings would be welcome.
According to a profit.ro analysis, in 2021, Romania produced 59 TWh and consumed 61 Twh. Therefore, is a domestic production deficit of about 2 Twh. The electricity balance was balanced last year by imports, which were 2 TWh higher than exports. A part of the electricity consumption is the so-called own consumption. This is the amount of energy that is lost on the transmission grids or not billed. If the level of own consumption on the transmission networks were lower, then local production would equal the level of consumption, which would in principle give Romania independence of consumption. But a reduction in transmission network losses is possible through investment in smart systems, which for various reasons have not been realised in recent years.
By comparison, in 1989 Romania produced 75 TWh, 16 more than last year. However, it should be noted that the Romanian economy is nothing like it was before 1989. Some branches have disappeared, others have developed, but the pre-1989 energy-intensive industry is practically history.
Price is a key factor in saving energy
Last year, almost two-thirds of total consumption was by the business sector and 24% by households. On the other hand, price is a key factor in saving energy, and Romanians may try to reduce their consumption on their own initiative if they have higher bills. In the first six months of this year, electricity production fell by 8% and consumption by 4%. This shows that domestic production will need to be supplemented again this year, especially as electricity production falls in winter and imports become essential.
Now, in Romania, as in many European countries, the state subsidises part of the bills of domestic consumers, and it decides how far this support can go. A project initiated by Romanian social democrats to complete abandoned hydropower plants, presented as a "way out of the energy crisis", was adopted by parliament in March. It was challenged at the Constitutional Court just two days after it left the legislature by the USR.
"It is absolutely necessary to rapidly increase Romania's energy capacity, especially the production of cheap and clean energy," PSD leader Marcel Ciolacu said at the time.
He explained that the project allows to resume and complete investments such as the hydropower plant in Răstolița, 92% completed, for which more than 200 million euros were spent and which can produce more than 9000 MWH per month. According to Ciolacu, more than 300,000 homes could be supplied with electricity all the time by the production of these hydroelectric plants.
The main unfinished hydropower projects covered by the law passed by Parliament are those at Bumbești and Dumitra, in the Gorge of the Jiu river, and at Răstolița, in the Călimani mountains. According to figures released by Hidroelectrica, if completed, Răstolița would have an installed capacity of 35.3 MW, Dumitra 21 MW and Bumbești 41 MW.  The project has been challenged on environmental grounds by USR and environmental NGOs.
Two nearly completed hydropower plants blocked by environmental organisations
On the Jiu river, the state began construction of two hydropower plants in 2000, at Bumbești and Dumitra. In 2017, work stopped, although the investment was close to completion. The reason: the area around the Jiu river Gorge had meanwhile been declared a protected natural area, and under the new status, environmental organisations challenged the permits issued and won. For the same reason, work on the hydroelectric plant in the Răstoliței Valley in the Călimani Mountains has also been halted. The PDS law would unblock all these projects and six other investments in hydropower generation.
While environmental NGOs were shouting that if this happens, and even the commissioning of only the two hydropower plants on the Jiu river Gorge, will have "devastating" effects on the environment, USR threatened the European Commission with infringement.
"USR has referred this extremely harmful law to the Constitutional Court, which leaves the way open for the completion and operation of illegal hydropower plants in protected natural areas. This is the irreparable destruction of protected areas for a tiny economic benefit. It's like cutting off a hand and throwing it out of a balloon to get rid of ballast. (…) It's not safe with these Ceausescu projects, which make a few shysters rich. There is no energy security! With less than 1% increase in production, nothing significantly improves. The only certain things are the irreparable destruction of the environment and the trampling of the principles of the rule of law. (…) USR opposes the law for several reasons. On the one hand, there is no quantification of the negative effects that the law will have in terms of the environment, local impact and, implicitly, people's health." – USR MEP Stelian Ion.

"The EU did not tell me how to declare protected areas. Before accession we had to declare protected areas. The EU didn't tell us where to declare them; someone in the office, in the ministry, drew some protected areas with a pencil, without checking if there were any buildings on the land. If they have checked, they are even more at fault, because then it means that the hydro-technical construction has not disturbed the protected area. We do not reduce the protected area; the law provides for compensation: the protected area with the area of forest cleared to make a reservoir is compensated in another forest area. I don't think any bird would be very upset if it moved its nest a kilometre further away, as it is used to going to warm countries" – PSD MEP Daniel Zamfir.
According to ANRE, out of the total installed capacity of electricity generation capacities at this moment (18,538 MW, according to ANRE), the production from the three hydropower plants – Bumbești and Dumitra, in the Jiu river Gorge, and the one from Răstolița – would represent about 0.5%.  In terms of energy delivered, the three hydropower plants would reach 376 GWh/year, i.e. around 0.6% of Romania's electricity production at the moment.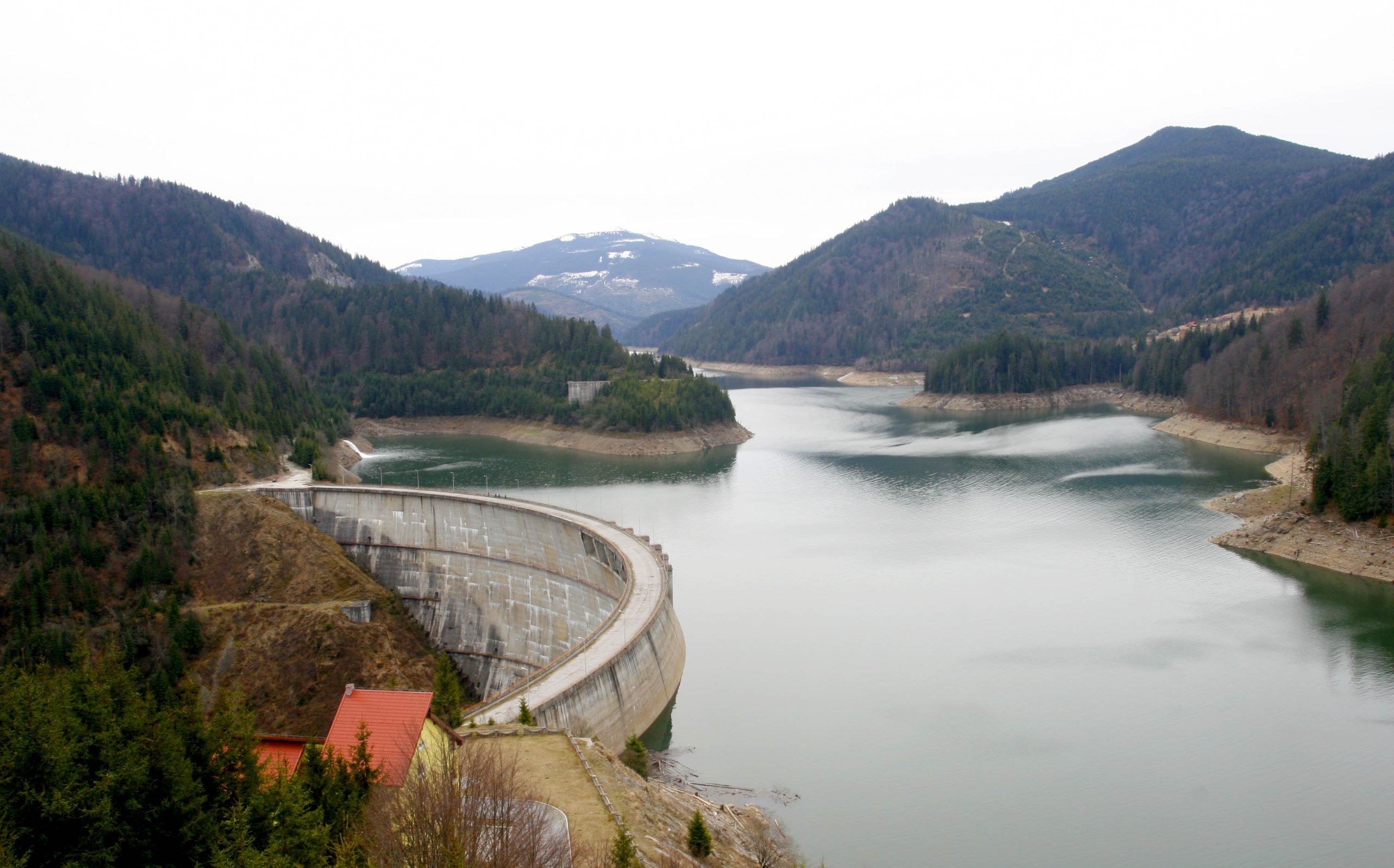 Another sad story is the Tarnița hydropower development project – Cluj county. This time, it is really a "Ceausescu project" that the communist authorities failed to carry out and the post-communist authorities considered it useless and abandoned it. The energy project for the construction and operation of the 1,000 MW pumped storage hydropower plant at Tarnița-Lăpuștești, envisaged that it would be built over 5-7 years, 30 kilometres away from the city of Cluj-Napoca, on the valley of the Someșul Cald river. The unit was planned to have four groups of 250 MW each, its purpose being to balance the national energy system, in view of the potential commissioning of reactors 3 and 4 at the Cernavodă nuclear power plant, but also as a result of the increase in installed power in wind and solar power plants, with intermittent production. After years of governments seeking private investors, from Chinese to Koreans, before Dancilă's cabinet, the idea now seems to have been abandoned.
In the 2021 version of the National Energy Strategy draft, there is still talk of pumped storage hydropower plants, with no specific mention of the Tarnița project. "After 2030, pumped storage hydropower plants will become appropriate in the capacity mix in all scenarios analysed. The scenarios estimate pumped storage capacities of around 1,000 MW in 2050, with variations between 850 MW and 1,100 MW. The scenarios with the highest estimated need for pumped storage hydropower capacity are the ambitious decarbonisation scenarios," the paper says.
"To do a 1,000 MW pumped hydro plant, a mammoth, is no longer economically justified. Basically, it would be justified on a regional balancing basis, if it was possibly used by Hungary, maybe Serbia. When a nuclear power plant is built in Hungary, they no longer need this balancing from us (…) There is no economic justification for Tarnița. So why keep it with 1,000 MW as a project?", said Energy Minister Virgil Popescu in January 2020, adding that the project would be removed from the National Energy Strategy.