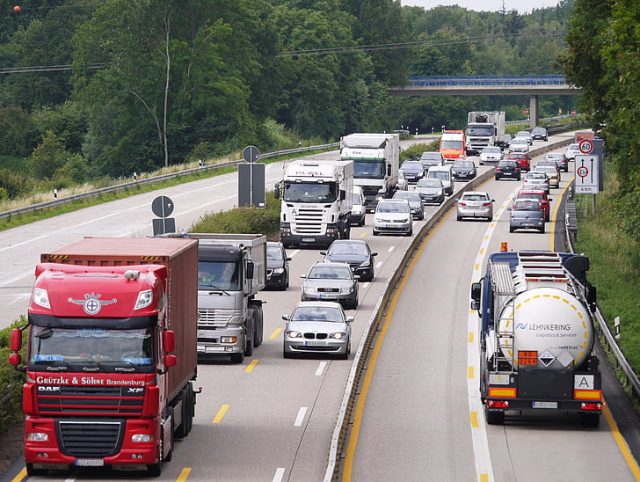 The Austrian state humiliated Romania by voting NO to Schengen membership 
Romania and Bulgaria were once again, told "NO" to joining the Schengen area. Romania's integration was blocked by Austria, which cited increased migration, and the Netherlands – which opposes Bulgaria's integration – and the vote was given to the two "package" countries. 
Statements following the vote in the Council of Interior Ministers speak of "disappointment" not only in the Romanian political environment, but also in the European one. After 11 years of waiting for Romania to join Schengen and having been assured, not once, that it had technically fulfilled all the conditions, once again the decisive vote was dictated by the internal politics of some Member States. The JHA Council of the 8th of December decided, however, to extend the area of free movement of goods and persons: Croatia will open its borders next year, from the 1st of January for land borders and from the 1st of March for air borders.
Currently 22 EU countries – except Bulgaria, Cyprus, Ireland, Croatia and Romania – and four non-EU countries (Liechtenstein, Iceland, Norway and Switzerland) are in the Schengen area.
EU commissioner Ylva Johansson said she was disappointed by the JHA Council vote; EC vice-president Margaritis Schinas says not only Croatia but also Romania and Bulgaria meet the conditions.
"You deserve to be in Schengen, I have a message for Romanian and Bulgarian citizens: you deserve to be welcomed into Schengen, to have access to the free movement area. You have the support of almost all member countries. I am disappointed and I think I share the disappointment with the citizens of Romania and Bulgaria", said EU Home Affairs Commissioner Ylva Johansson after the JHA Council meeting.
Asked by Romanian journalists whether the issue of Romania and Bulgaria's Schengen accession might eventually be on the agenda of next week's European Council, she said she would be surprised if this happened, but stressed that she supports any move to bring Romania and Bulgaria into Schengen. She said the European Commission's role was to be optimistic and promised to make Romania and Bulgaria's Schengen accession the priority of its mandate, which ends in 2024.
Czech Interior Minister Vit Rakusan also said that Romania and Bulgaria are ready to be welcomed into the common European area. 
"From my point of view, Romania and Bulgaria are also ready to be members of Schengen and I thank these two countries for all their work, for all they have done in the last year, in the last months and I am convinced that their time will come soon," said Rakusan, whose country holds the EU presidency. 
Ahead of the JHA Council meeting, European Commission Vice-President for the promotion of the European way of life Margaritis Schinas stressed that with an enlarged Schengen area, the EU is becoming stronger, not weaker.
"The few remaining doubts are political and they undermine two very simple facts: we are stronger, not weaker, through Schengen enlargement. And secondly, Schengen enlargement means more and better controls, not fewer. So, I hope that common sense and an open mind will prevail and that we can take the decision, if not today, in the next few days," Schinas said.
The Greek politician reiterated the message that the European Commission has been sending in recent days that "Bulgaria, Croatia and Romania are technically ready to join Schengen". 
Until now, the Netherlands invoked the CVM; today, Austria justified its position by the increase in migration.
"The Netherlands is not in principle against Romania's accession, we believe that all countries that meet the conditions should join. (…) It is very important that all the information will be on the table, the European Commission is working on that now. This is the procedure in Schengen. The Netherlands is not opposed to Romania joining Schengen, but we have to do it in a transparent and fair way. That's why I mentioned the CVM," said Dutch Prime Minister Mark Rutte a few months ago.
Until recently, Germany, France, Finland and the Netherlands had remained, in the public arena, the countries that had expressed, if not against, then at least skeptical about our accession to Schengen. The Franco-German formulation was rather that the Schengen area should be reformed before expanding it further and, in the meantime, Germany and France declared their support for Romania.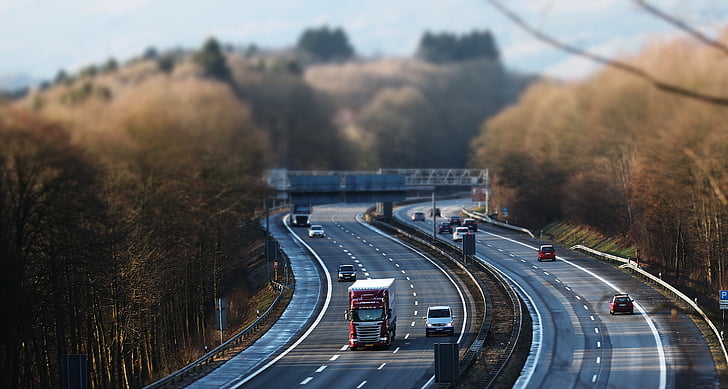 Now, however, the refusal to be accepted into Schengen is justified, by Austria, by the intensification of asylum applications of migrants on a supposed route through Romania. This is totally untrue. This has been supported by the majority of European countries and statistical data, which do not consider Romania as a route for the flow of migrants into Central and Western Europe.
"Protests over high migration figures are justified. But a veto against Schengen enlargement helps no one" – headlined the Viennese publication Kurier, quoted by ProTV, which noted the "double standard" with which the Nehamer government has treated Romania and Bulgaria on the one hand and Croatia on the other.

"Systems that don't work shouldn't be extended until they are fixed, and the Schengen system doesn't work because more and more migrants are coming. This is the logic behind Interior Minister Gerhard Karner's opposition to admitting more countries to the Schengen area (…) Quite remarkable, especially as Austria is not used to going around Brussels with veto threats," the article states.
The author of the article also notes that "there is, however, one criticism that can be levelled at Karner, Chancellor (Karl) Nehammer and even their coalition partners, the Greens, who support the decision with surprisingly little opposition: double standards are applyed here. Because the government rejects the admission of Bulgaria and Romania to the Schengen area, but wants to give the green light to Croatia."
According to the material, Croatia is "one of the favourite holiday destinations for Austrians. And if those longing for the Adriatic Sea no longer have to wait for hours at the Slovenian-Croatian border, the hearts of Austrian tourists will be happy".
"When it comes to Croatia, the Austrian government is blind to migration. 40 percent of all 75,000 asylum applications filed in Austria this year came from migrants who landed in Serbia. You only have to look at a map to see that there are only two routes from there to Austria: via Schengen country Hungary, where migrants are apparently let through as quickly as possible, and via Schengen candidate Croatia. Of course, it is known in Vienna that migrants are heading north via Croatia and that in Hungary they are let through, but all this seems less important than really pounding the table elsewhere," the Kurier commentary says.

"With a veto, Austria is making its voice heard all over Europe: yes, we have proportionally far more asylum applications than other EU states; yes, the burden is too great; yes, the influx of migrants must be reduced. In short: Austria is right to protest against the EU," says the journalist.
Disappointment in Bucharest; President Klaus Iohannis – the only one not to comment on the decision on the day of the vote.
Prime Minister Nicolae Ciucă expressed 'deep disappointment' at the 'lack of consensus' at the JHA Council on Thursday on Romania's Schengen accession and stressed that Austria's vote was 'unjustified'.
"As Prime Minister and Romanian citizen, I would like to start by expressing my deep disappointment at the lack of consensus at today's JHA Council on Romania's accession to the Schengen area (…) All European states agreed to open the Schengen gates to Romanians as a recognition of our preparedness and of our continuous efforts over the years to protect Europe's external borders. All of them – with one unjustified exception: Austria. Unanimity was not possible today, when only one Member State, Austria, refused Romania entry. (…) We sincerely regret and do not understand the inflexible position shown by Austria", Nicolae Ciucă said on Thursday at the Victoria Palace.
He thanked his partners in the Member States, the European Commission, the European Parliament, but also the European agencies that have supported Romania "vocally, on the right basis, demonstrated by arguments, facts and solid figures, and who have insisted on finding solutions together".
"All European states have agreed to open the gates of the Schengen area to Romanians as a recognition of our preparedness and of our continuous efforts over the years to protect Europe's external borders, all with one unjustified exception – Austria. Unanimity was not possible today when only one Member State – Austria – refused Romania's accession. This decision remains based on allegations based on figures that Romania has clearly proven to be incorrect. We did not even use national estimates. We used data from EU agencies which must remain the basis when we take European decisions," the Prime Minister added.
The Romanian Prime Minister said that Austria's inflexible position was incomprehensible.
"We have recognised the difficulties of Member States that are under pressure from migration and we have always acted in solidarity and actively to find solutions at European level. Only together can we solve these problems. We have had concrete proposals for our partners and have worked intensively with the European Commission to address these concerns. We regret and sincerely do not understand the inflexible position shown by Austria", added Prime Minister Nicolae Ciucă.
Nicolae Ciucă pointed out that, more than ever, in the last year, Romania has proved that it is a real player in ensuring European security.
"The steps taken in this relaunched Schengen accession process have reconfirmed that Romanian and European citizens can have confidence in the way Romania protects the Union's borders and ensures police cooperation. As we have been doing for the last 15 years, we will continue to protect our external borders, which are also EU borders, because it is equally about the security of Romania and Romanians, but also of European citizens. This has been even more visible in this difficult context generated by the war at our borders. Romania will continue to be constructive and to work for a genuine European solution," he said, quoted by Agerpres.
The Prime Minister stressed that Romania will resume the Schengen accession process.
"Romania's accession remains our national strategic objective and we will continue all discussions and negotiations to achieve this objective (…) Today's decision, even if we regret it, I assure you that it motivates us to continue," the Prime Minister concluded, thanking those involved in this effort.
Lessons to be learned from the JHA Council decision
While politicians speak of disappointment and "hypocrisy" on Austria's part, some commentators in Romania point out that there are lessons to be learned from the 8th of December vote, but also that the Schegen issue has been overrated lately in the Romanian media.
Former Foreign Minister, historian Adrian Cioroianu said on Thursday that the vote in the Justice and Home Affairs Council against Romania's accession to the Schengen area was based on the "internal politics" of Austria and the Netherlands and argued that next year our country will have "a real chance" of being admitted.
"It's a result. We have to take it as such. In my view, what matters is what lessons we draw from this and one of them is inevitably that domestic politics in the member states is the priority because every government is interested in the echo at home of the votes it gives. That was the case of Austria and I suspect it was the same for the Netherlands. Because, in the end, there were two votes against, regardless of what the Netherlands says, it was a vote against," Cioroianu told AGERPRES.
He believes that our European partners still see us "in tandem" with Bulgaria, not being able to separate us from the neighbouring state.
"The second lesson we must learn is that we cannot separate from Bulgaria, or in any case, most of our European partners still see us in tandem, which is logical given the length of our common border. If Romania had joined and Bulgaria had not, it would still have created a big problem for us, because the Danube would have become a European border that we would have had to equip with what is necessary. For how long? Because we suspect that Bulgaria would have followed not long after us", Adrian Cioroianu pointed out.
According to Professor Valentin Naumescu, "the Schengen issue has been greatly overrated in the Romanian media in recent months".
"The important thing is to remain lucid, rational, and avoid a catastrophic or vindictive tone. And especially not to say stupid things (boycotting tourist resorts, persecuting companies that have invested in us, etc.) that we will be sorry or ashamed of later.
Let's get over this failure with dignity and learn what there is to learn. Something must always be kept in the political-diplomatic bargaining reserve in bilateral relations, a bargaining chip. Certainly, Austria too has often needed different votes in the EU Council and Romania has given them unconditionally. One must never remain uncovered and vulnerable. Everything must be conditional. That is the policy, including among EU partners.
I reject any catastrophic approach. It is not the end of the world. Let's not lose our heads! We will join the Schengen Area next year, if the decision is not taken to enter into a full reform of this agreement," Naumescu wrote on his Facebook account.