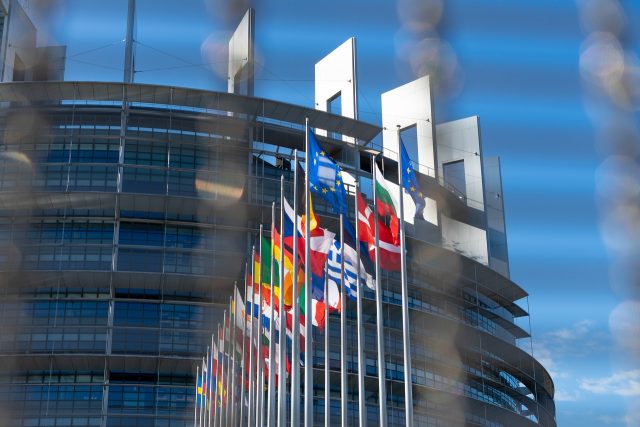 The Long-term Budget of the European Union has Long Played a Key Role in Promoting Economic Stability, Innovation and Continental Cohesion through Specific Objectives for Greater Future Stability.
Also known as the Multiannual Financial Framework (MFF), Europe's Long Term Budget, is a purely economic plan covering a period of seven years with the primary objective of ensuring financial stability and predictability for the EU and its Member states. The budget is essential for planning and implementing long-term policies, avoiding uncertainties and interruptions in financial programming by promoting economic, social and territorial cohesion between Member States. A significant part of the budget is dedicated to cohesion policy, which supports investment in less developed regions of the EU, helping to reduce inequalities and promote balanced growth across the EU.
This instrument has proved to be of fundamental importance for stimulating strategic investments in crucial sectors relating above all to research and innovation, infrastructure, the green transition, training and education, as well as in security and defence. These investments are designed to improve Europe's competitiveness, support job creation and promote long-term sustainability. An important aspect of the EU budget is the Horizon Europe programme, which supports research and innovation by bridging the gap in research investment between Europe and other regions of the world, promoting scientific discovery, technological innovation and the development of solutions for global challenges such as climate change and public health, which have become increasingly important in recent years.
The long-term budget provides a guideline for funding nearly 40 EU spending programs over a seven-year period, and most of the EU sectoral funding programs were adopted in 2021 and have been applied retroactively to starting from the first day of the same year. To foster the digital transition, a new funding programme, Digital Europe, has been set up to promote the widespread and large-scale adoption of key digital technologies, such as artificial intelligence applications, under regulation and cybersecurity tools cutting edge.
The long-term EU budget fosters cooperation and solidarity between Member States and, through joint funding, the EU promotes cross-border projects and facilitates the exchange of knowledge and good practices by encouraging collaboration and European integration, strengthening the sense of continental belonging. This program is an important tool for dealing with crises and emergencies that may affect Europe. The EU Solidarity Fund, for example, provides financial assistance in the event of natural disasters or public health crises as has already happened in the past years, and this allows for a quick and effective response to emergency situations, helping to restore normality in affected regions.
While the EU's long-term budget has proven to be an important source of funding for the promotion of strategic policies and investments, there are increasingly demanding challenges ahead such as Britain's exit from the European Union and which resulted in the inevitable loss of a major contributor to the EU budget, necessitating a reform of the Union's own resources.
However, there are also opportunities to be seized such as the one related to the COVID-19 pandemic, which has highlighted the importance of investing in public health, medical research and health infrastructure. Furthermore, the transition to a green economy will require significant investments in renewable energy, sustainable mobility and actions to combat climate change. The EU's long-term budget can play a key role in supporting these transformations and in making Europe ready, in many respects, to face new future crises. Meeting the challenges ahead will require an ambitious vision and a willingness to reform the Union's financial resources and, despite the difficulties experienced in recent years, the EU's long-term budget remains a crucial tool for shaping a promising future for Europe .