Legal
- August 24, 2023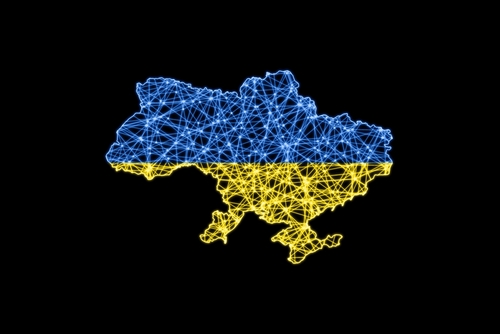 While asking for the support of European states to be accepted into Euro-Atlantic structures and to defeat Russia, the enemy that has invaded its territories, Ukraine is ready to respond with the most "treacherous" bombs (fragmentation) ever used in an armed conflict since World War II. And all this after suspicions in 2014 that the Ukrainian military had already used the same type of weaponry against the same enemy, Russia. These are the so-called cluster bombs, the use of which is mainly condemned by European states – but not only – and the use of which has been described in a UN report since the beginning of the Russian-Ukrainian war as "war crimes".
The number of cluster bombs will increase on the Ukrainian front if the Ukrainian army is equipped with such weapons by the US. The US-supplied weaponry will be in addition to that already used by the Russian army. The US has made a firm promise to this effect and announced in early July that it would provide cluster munition to Ukraine.
40% of cluster bombs did NOT explode
According to specialists, a cluster bomb is a weapon that disintegrates in air and releases several explosive submunitions over a large area. They can be launched by aircraft, artillery, and rockets. Beyond the initial damage caused by the munitions on impact – which is extremely serious – many of these bombs fail to detonate immediately. According to a Red Cross report cited in an analysis by The Guardian, up to 40% of such bombs dropped in recent conflicts have failed to explode. Cluster bombs, like landmines, therefore, pose a high risk to civilians long after they have been used. 
Human rights groups say the use of cluster bombs in populated areas is a violation of international humanitarian law because they cause indiscriminate destruction. Sixty percent of cluster bomb victims are people injured while going about their daily business, according to Reuters. A third of all recorded cluster bomb casualties are children. This type of weaponry was first used in World War II and at least 15 countries have used them in subsequent years, according to Reuters.  These include Eritrea, Ethiopia, France, Israel, Morocco, the Netherlands, the UK, Russia, and the US. 
In the 1964-1973 war in Laos alone, the US reportedly dropped 260 million cluster munitions. So far, fewer than 400,000 – or 0.47% – have been removed and at least 11,000 people have been killed, according to Reuters. Until 2008, the most casualties of cluster bombs were in Chad, Afghanistan, Eritrea, Chechnya, Sierra Leone and Vietnam. But such munitions have also been used in the war in Syria. 
US, Russia and Ukraine are not signatories to the Oslo Convention banning the use of cluster bombs
Some of the countries mentioned above – for example the UK – signed the Oslo Convention and have not used them since.  But this is not the case for the US and Russia, which refused to sign the document. Nor is Ukraine a signatory to the Convention. More than 120 countries are signatories to the Convention on Cluster Munitions, which bans the use, production, transfer and stockpiling of these weapons. Since the convention was adopted in 2008, 99% of global stockpiles have been destroyed, according to the Cluster Munitions Coalition. Russian troops have used cluster munitions in populated areas of Ukraine, according to research by The Guardian, resulting in numerous casualties, including civilian deaths.
The UN human rights office announced at the start of the war in March 2022 that it had received "credible reports" of several instances of Russian forces using cluster munitions in populated areas of Ukraine. The use of such weapons could constitute war crimes, UN officials said.
"Because of their widespread effects, the use of cluster munitions in populated areas is incompatible with the principles of international humanitarian law governing the conduct of hostilities. We remind the Russian authorities that targeted attacks against civilians and civilian objects, as well as so-called area bombing of towns and villages… are prohibited under international law and may amount to war crimes," said Liz Throssell, spokesperson for the UN office.
In 2014, Human Rights Watch (HRW) accused the Ukrainian military of using cluster bombs in Donbass. Kiev has denied the allegations, and observers on the ground have also questioned the organisation's report. However, there are suspicions that it is already using them in the current conflict.
"Cluster munitions used by Russia and Ukraine are killing civilians now and will continue to do so for years to come, and both sides should stop using them immediately," said Mary Wareham, acting weapons director at Human Rights Watch.
Kiev pushes for cluster bombs
After nearly 10 years, Kiev is pressing for cluster bombs, claiming they would help in its counteroffensive by allowing its troops to target Russian trench positions and overcome its manpower and artillery disadvantage. Until recently, Washington opposed Kiev's requests, citing concerns about the use of weapons, and saying they were unnecessary. However, US officials have recently signalled a shift, with a senior Pentagon official saying last month that the US military believes cluster munitions "would be useful, particularly against dug-in Russian positions". US officials have argued that any munitions supplied to Ukraine will have a low "miss rate", meaning there will be far fewer unexploded bombs that could later lead to the unintended deaths of civilians.
Ukrainian Defence Minister Oleksii Reznikov welcomed the US decision to provide cluster bombs to Kiev, saying they will help liberate occupied Ukrainian territory while promising that the weapons will not be used on Russian territory. Reznikov said the weapons will save the lives of Ukrainian soldiers, adding that Ukraine will keep strict records of their use and exchange information with its partners.
"Our position is simple: we must liberate our temporarily occupied territories and save the lives of our people. Ukraine will use these munitions only for the liberation of its internationally recognised territories. These munitions will not be used on Russia's officially recognised territory," Oleksii Reznikov tweeted. 
Oleksii Reznikov said the army would not use cluster munitions in urban areas and would only use them "to break through enemy defence lines".
Jake Sullivan, President Joe Biden's national security adviser, tried to justify the supply of such weapons to Ukraine to the press: 
"We recognise that cluster munitions create a risk of harm to civilians due to unexploded fragmentation. But there is also a massive risk of harm to civilians if Russian troops and tanks come over Ukrainian positions, take more Ukrainian territory and subdue more Ukrainian civilians, and that's because Ukraine doesn't have enough artillery," Sullivan pointed out.
The war in Ukraine has led to a surge of weapons in Europe and the United States
However, another possible explanation for the White House's gesture could be more a matter of availability. In other words, the US may not have enough ammunition available to support Ukraine in a context where demand for arms has increased in Europe over the past year. According to the SIPRI 2022 report, the war in Ukraine has led to a surge in demand for arms in Europe and the United States.
 "With all the weapons sent to Ukraine, the US and Europe have used up much of their stockpiles, which they now have to replenish. We are confident that the number of orders will increase, but it is too early to say for sure whether this will translate into higher revenues as early as 2022," the report's authors analyse.
As an example, the document refers to the US order of Javelin anti-tank missiles. By the end of October 2022, the US has delivered 8500 such missiles to Ukraine, which corresponds to a production period of three to four years.
Russia sees the US supply of cluster munitions to Ukraine as another step towards a new world war, while recalling that Washington has in the past said the use of such explosive devices "is a war crime", EFE reported, quoted by Agerpres. 
"Washington continues to raise the stakes in the conflict. The deep involvement of the United States in the conflict in Ukraine, even without cluster munitions, has never been in doubt," Russian Ambassador to Washington Anatoly Antonov wrote on the Telegram account of the Russian Embassy to the US.

"However, the current level of American challenges is truly outdated and brings humanity closer to a new world war," the Russian ambassador argued. 
But the reaction to the issue has also been critical in some European capitals. British Prime Minister Rishi Sunak recalled that the UK has signed the convention banning the production and use of cluster munitions, according to AFP.
"The UK is a signatory to a convention that prohibits the production and use of cluster munitions and discourages their use," Rishi Sunak said in a statement to the British press.
Sunak stressed that London, which has been supplying massive arms to Ukraine, including tanks and long-range missiles, will continue to support the country in its conflict with Russia.
Spain, a signatory to the Oslo Convention, has also announced its disapproval of the US decision. 
"Spain, on the basis of the firm commitment it has made to Ukraine, has also made a firm commitment that certain weapons and bombs cannot be delivered under any circumstances," Spanish Defence Minister Margarita Robles told a rally in Madrid on Saturday.