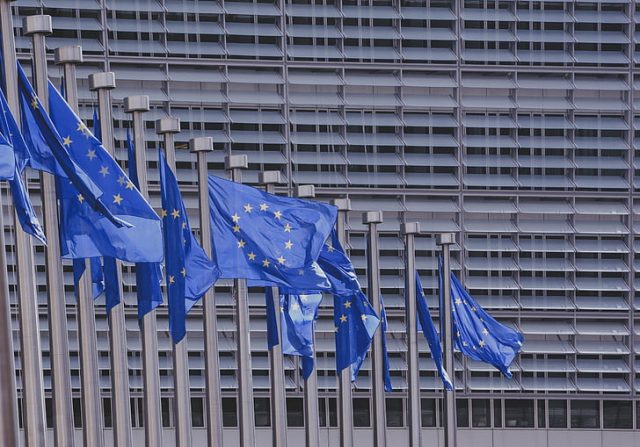 Ukraine, Moldova and Georgia were granted the status of candidate countries to the European Union at the end of June. The three countries could also become the first to be accepted into the European club "fast forward". The complex process of joining the EU takes years, in some cases decades. But in Ukraine's case, things could go much faster, at least in terms of the first steps of the process.
"This is a unique and historic moment in the relations between Ukraine and the EU," Volodimir Zelenski claimed in a Twitter post.  In his opinion the Ukrainian president believes that "the future of Ukraine lies in the EU". 
Maia Sandu believes that EU candidate country status would bring more order to Moldova.
"Historic day for Moldova: The European Council has granted us the status of candidate country for accession to the European Union. We are starting on the road to the EU, which will bring Moldovans more wealth, more opportunities and more order in their country," Maia Sandu said in a Facebook post upon hearing the news.
If at the beginning of the year, before the Russian invasion, EU membership was a distant dream for the Ukrainian people, it is now a certainty, even if the form in which this partnership will be achieved is still under discussion. While some European countries have called for a rapid integration, allowing Ukraine to access EU reconstruction funds, there are also voices that argue that Ukraine needs to go through all the steps to be ready for European membership.
The European Commission proposed on 17th of June that Ukraine should become a candidate country for EU membership, the Commission President Ursula von der Leyen announced.
"We have a clear message – yes, Ukraine deserves a European perspective, yes, Ukraine should be welcomed as a candidate country. Good work has been done, but important work remains to be done. The whole process is based on merit, so all procedures will be followed and progress depends entirely on Ukraine. So it is Ukraine that has it in its hands," said European Commission President Ursula von der Leyen.
In the official document made public, the European Commission says it has found that, overall, Ukraine is well advanced in achieving stability of institutions guaranteeing democracy, the rule of law, human rights and respect for and protection of minorities.
The EC also notes that Ukraine has continued its strong macroeconomic track record, demonstrating remarkable resilience in terms of macroeconomic and financial stability, while needing to continue ambitious structural economic reforms. 
On the same occasion, the Commission recommended that the Republic of Moldova should have the perspective of becoming a member of the European Union. It should be granted candidate status as progress is made in a number of areas.
Ukrainian President Volodimir Zelenski submitted Ukraine's application for EU membership shortly after the start of the Russian invasion in February.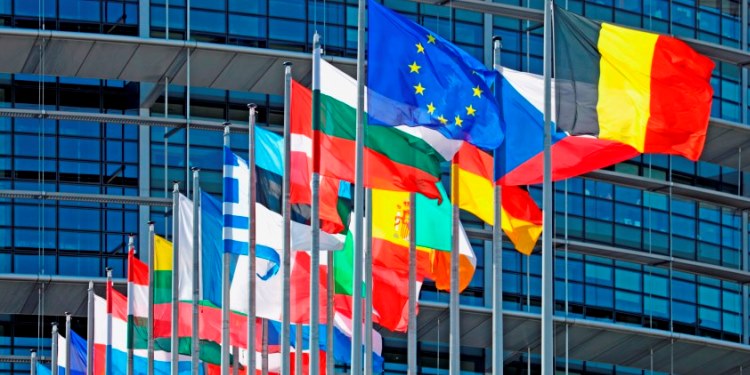 Shortly afterwards, the Republic of Moldova and Georgia also applied. The EU states then tasked the European Commission to look into the matter and make a recommendation on how to proceed.
On the basis of the European Commission's opinions, EU Member States will now have to decide unanimously on the next steps. The EU membership applications of Ukraine, Moldova and Georgia were discussed at the European Council on 23rd-24th of June. The EC resolution was positive to the accession of the three countries.
First European official to announce Brussels' support for Ukraine's EU membership – EP President
European Parliament President Roberta Metsola, who was the first European official to visit Kiev since the Russian invasion in early April, pledged her and her institution's support to Ukrainian officials for the country's accession to the European Union, Euronews reports.
"The European Union recognises Ukraine's European ambitions and your aspirations to become a candidate country for membership. Here, in front of you, I tell you that you can count on me. You can count on the European Parliament to support you in achieving this goal. We know how much blood has been shed to get here, and we will not let you down", said Roberta Metsola.
On her visit to Kiev, Metsola also pledged help to rebuild Ukraine after the war is over. Then, approximately two months later, the leaders of political groups in the European Parliament called in a joint statement on EU heads of state and government to grant candidate status to Ukraine and Moldova and to take steps to adopt a similar decision for Georgia.
"We, the leaders of the political groups in the EP, call on the meeting of heads of state and government on 23rd-24th of June to decide on the applications of Ukraine, the Republic of Moldova and Georgia for EU membership," reads the declaration adopted by the Conference of Presidents.
The historic announcement from Brussels comes after leaders Emmanuel Macron, Olaf Scholz, Mario Draghi and Klaus Iohannis visited Kiev and sent a strong message of "immediate" support for Ukraine's EU candidate status.
"Germany is in favour of a positive decision in favour of Ukraine. This is also true for the Republic of Moldova," the Social Democrat politician said in a press conference in the Ukrainian capital Kiev. 

"Ukraine is part of the European family", Scholz added after the meeting with Ukrainian President Volodimir Zelenski, which was attended by French leader Emmanuel Macron, Italian Prime Minister Mario Draghi and Romanian President Klaus Iohannis. 
Some countries proposed immediate integration so Ukraine could benefit from EU reconstruction funds.
A fervent supporter of Ukraine's EU membership is Poland's president Andrzej Duda, who said in a message to parliament in Kiev that he would not rest until Ukraine becomes an EU member.
Poland, along with Slovakia, are advocates of a fast-track procedure for Ukraine's integration, as Ukrainian President Volodimir Zelenski has called for. Duda tweeted that candidate status should be granted to Ukraine immediately and accession procedures started, adding that this would give Ukraine access to EU reconstruction funds.
Macron has proposed an EU antechamber for aspirants; the idea is supported by Nehamer
An alternative, also supported by other European countries, which does not involve a fast-track integration process, comes from the Elysee Palace. The French president has proposed that a "new European organisation" be created in parallel with the accession process, including EU candidate countries Ukraine, Moldova and Georgia, as well as other countries that share democratic values, such as the UK.
Macron sparked a wave of suspicion with his proposal in a speech to the European Parliament on 9th of May, when he also said that Ukraine, which applied for EU membership after being invaded by Russia, could take "decades" to join and should instead aspire to a "European political community", a kind of antechamber to the EU, AFP notes.
The idea was to "create a new framework to structure our cooperation, bringing together democratic European countries that adhere to the essence of our values and aspire or not to join the EU," Macron explained ahead of talks with Sandu at the Elysee Palace.
The French leader insisted that "this community is not an alternative to the accession process, but a complement (…), it allows us to structure our political, energy and investment relations more strongly with more countries that want this".
Emanuel Macron's idea is supported by Austrian Chancellor Karl Nehammer, who has called for the creation of an intermediate stage for Ukraine between cooperation and full EU membership, Reuters reports. The so-called "preparatory space" would allow candidate countries such as Ukraine or Moldova to reach EU standards, similar to the European Economic Area (EEA) or the European Free Trade Association (EFTA), Nehammer pointed out.
In a statement released by his cabinet, the chancellor said "we are united by a common goal – we all want a strong, independent and economically successful Ukraine".
"Ukraine is currently fighting for political and territorial survival. All our efforts are primarily aimed at putting an end to Russia's war of aggression. At such a stage, a rapid full membership of the Union cannot be a pressing issue anyway", he added.
Nehammer said that emotion should be removed from the current debate on Ukraine's EU membership, adding that welcoming the country into the Union quickly "is not realistic".
"We should create a preparatory European area, which will make it possible to strengthen cooperation with the EU step by step and to better adapt to European standards," the head of the Vienna government proposed, recalling that Austria had followed a similar path for decades with free trade agreements with the EU before joining in 1995.
Zelenski: Candidate status will bring victory closer
Ukrainian President Volodimir Zelenski has made it clear from the outset that he accepts no alternative to candidate status. Any alternative to Ukraine's EU membership would in fact be a "compromise" between the EU and Russia, Zelenski said, referring to French President Emmanuel Macron's initiative to create a "European political community".
"We don't need alternatives to Ukraine's EU candidacy, we don't need such compromises," Zelenski said in Kiev during a joint press conference with Portuguese Prime Minister Antonio Costa, reports Agerpres.

"Because, believe me, it would not be about compromise with Ukraine in Europe, but about another compromise between Europe and Russia. I am absolutely sure. It is about the political and diplomatic influence and pressure of Russian officials and lobbyists on the decision of a European country to support Ukraine or not," the Ukrainian president believes.
Ahead of the EU announcement, Zelenski said that a positive response to Ukraine's application to join the European Union would be a historic moment for Europe, reports DPA.
 "A positive response from the EU to Ukraine's application for membership would also be a positive answer to the question of whether the European project still has a future," the Ukrainian leader said at a meeting in Kiev with EU commission head Ursula von der Leyen.
After the Brussels announcement, he said candidate status "will bring victory closer". 
Moscow: EU is turning into a military alliance
As for the Kremlin, its spokesman said Moscow "is aware of the strengthening of the EU's defence component" and accused the Union of turning from an economic alliance into a military one.
Is there still a question of the pre-accession conditions test? Would Ukraine pass?
Just days before the historic announcement in Brussels, the EC chief warned in an interview with a German radio station that Ukraine, Georgia and the Republic of Moldova must first meet criteria on political stability, respect for the rule of law and economic performance to be admitted to the EU. 
At that point, von der Leyen said, from the European Commission's perspective, immediate accession of these countries was not possible. 
"We cannot give up the criteria for membership of the European Union. We have all signed the treaties, and they lay down preconditions that have to be met," von der Leyen said in an interview with Deutschlandfunk radio.
Apart from the stability of institutions – which is not something you can talk about in a country torn by a war whose end is unpredictable and which has a serious problem with its borders – the Donbas region is practically outside them – one of the preconditions for accession is the level of corruption.
At the end of 2021, the European Court of Auditors report shows that Ukraine has been suffering from high corruption and state capture for many years. 
The Court's audit assessed whether EU support to Ukraine has been effective in combating grand corruption. Despite several initiatives introduced by the EU to reduce opportunities for corruption, the Court found that grand corruption remains a major problem in Ukraine. The Court makes a number of recommendations to improve the support provided by the EU, in particular to design and implement specific actions not only to fight grand corruption (including the oligarchic structure) but also to help remove impediments to free and fair competition.