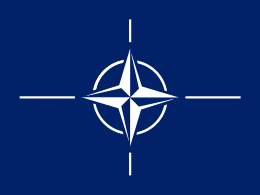 Finland and Sweden applied for NATO membership last year under pressure from the Russian-Ukrainian war. While Finland became a member of the North Atlantic Alliance shortly after applying, Sweden had to wait. Turkey until very recently used its veto to prevent Sweden's NATO membership, citing grievances that it harbors Kurdish "terrorists". 
But Turkey was not the only country to oppose NATO enlargement. Hungary, annoyed by Stockholm's criticism of the Orban government, also opposed it. But recently, Turkish President Recep Tayyip Erdogan gave up blocking Sweden's accession, while Budapest said that if Ankara had no further objections, it would not oppose it either. Thus, after much discussion and even tension, Turkey finally accepted Sweden's application for NATO membership. Recep Tayyip Erdogan's gesture has multiple military and political significance, including for the Black Sea region.
After the end of the Cold War, Sweden, like many Western countries, significantly reduced defense spending. However, with the war in Georgia in 2008 and most recently after the annexation of Crimea in 2014, a rethink began and the need for strategic reinforcement became more acute with the outbreak of the Russian war of aggression in Ukraine. The announcement was made at the recent NATO summit in Vilnius.
"I am pleased to announce that President Erdogan has agreed to transmit Sweden's accession protocol" to the Turkish parliament "as soon as possible and to work with the assembly to ensure ratification," the official said at the end of a meeting with Turkish leader and Swedish Prime Minister Ulf Kristersson on the eve of a NATO summit in Vilnius.

"Completing Sweden's accession to NATO is a historic step that benefits the security of all NATO allies at this critical time. It makes us all stronger and safer," Jens Stoltenberg told a press conference.
A few hours earlier, Erdogan reportedly linked his support for Sweden's NATO bid to his country's EU accession negotiations, which began four decades ago. This was after talks with European Council President Charles Michel, during which both agreed to "revitalize" relations between Turkey and the EU, according to the European leader. 
Turkey was granted the status of candidate country of the European Union in December 1999. Subsequently, accession negotiations started, one could say belatedly, six years later, in October 2005. These Turkish accession negotiations have seen continued setbacks in terms of democracy, the rule of law and fundamental rights. As a result, everything stalled in 2018. Shortly after the Turkish-Swedish agreement, the White House announced that US President Joe Biden would give the green light to the transfer of F-16 fighter jets to Turkey. The file had been blocked, apparently pending Turkey's agreement to Sweden's accession.
But Ankara's initial objections to Sweden's inclusion in NATO and the long-serving President Erdogan's wishes have been made clear over the past year and are not necessarily related to the country's accession to the EU. In fact, intense negotiations on the two countries' NATO candidacy have been taking place between Turkey – on the one hand – and Sweden and Finland on the other over the past year, following which Sweden and Finland signed a tripartite agreement with Turkey in June 2022 designed to overcome Turkey's objections. As part of the agreement, the two Scandinavian countries committed to consider swiftly and thoroughly unresolved requests for the deportation or extradition of terrorist suspects, taking into account information received from Turkey and in compliance with European law. According to Reuters, quoted by Euronews, Sweden and Finland had to deport or extradite up to 130 "terrorists" to Turkey before Ankara's parliament approved their NATO membership applications in response to Ankara's demands.
Hungary, another of NATO's 31 member states that did not initially ratify Sweden's accession, spoke of 'a series of consultations' with Ankara.
"Contacts will continue (…) with the Turkish foreign minister and if there is a change (of position), we will of course keep our promise not to delay the accession of any country," explained Peter Szijjarto, head of Hungarian diplomacy, in Budapest.
In mid-June, the parliament in Budapest included the ratification of Sweden's accession in a document referring to a subsequent vote, but in the end the subject was not put on the agenda of the extraordinary summer session. Turkey persisted in maintaining its veto over Sweden after a series of incidents, such as the burning of the Koran in Stockholm. Such an act "alters the perception we have of security in Sweden," said the Turkish foreign minister. A similar provocation took place earlier by a far-right militant.
Sweden's NATO accession treaty to be ratified at the opening of Turkey's parliamentary session
Turkish President Recep Tayyip Erdogan said on the second day of the Vilnius meeting that due to the two-month parliamentary recess in Turkey, the issue would not be discussed before October, given the order of importance of the legislation, AFP and dpa reported. However shortly afterwards Erdogan held a meeting in mid-July with South Sudanese Prime Minister Ulf Kristersson and NATO Secretary General Jens Stoltenberg. Following this meeting, and after more than a year of stalemate, Stoltenberg announced that Turkey had dropped its opposition to the Nordic country's admission to NATO.
"It's the two-month parliamentary recess and there are numerous international agreements to examine, numerous legislative proposals to discuss in order of importance. We expect Sweden to stop tolerating attacks on the Koran, which offend over two billion Muslims worldwide," Erdogan explained before agreeing to Sweden's NATO membership.
Just three days after the announcement in Vilnius that Turkey no longer opposes Ankara's requests, Sweden's judiciary blocked two extradition requests made by Ankara, which it linked to unblocking the country's NATO membership.  Turkey is seeking the extradition of the two people for "participating in a terrorist organisation" on the grounds that they are allegedly part of the Gulenist opposition movement, which Erdogan holds responsible for the 2016 coup attempt. In its request, Turkey claims that the two people, who have refugee status in Sweden, installed an app used by members of the movement, named after Fethullah Gülen, one of Erdogan's political rivals who fled into exile after the failed 2016 coup attempt. According to the Swedish court's decision, this act cannot in itself be considered participation in an organisation, which is punishable under Swedish anti-terrorism law. The two individuals "risk persecution" if extradited, the court added. The final decision on extradition rests with the Swedish government, but it is obliged to abide by the supreme court's decisions, even if it disagrees with them. The ruling is likely to irritate Turkey after the many tensions over Sweden's NATO accession process. Turkey has accused Sweden of being too lenient with Kurdish or Gulenist militants who have taken refuge in the Scandinavian country, one of the reasons cited for its delay in joining NATO. Despite Erdogan's announcement on Monday ahead of the NATO summit in Vilnius, there is still a long way to go before the Turkish parliament ratifies Sweden's NATO membership.
Sweden and Finland have been invited to join the North Atlantic Alliance at the Madrid summit on 28-30 June 2022.  The accession protocols for the two countries have been signed by the 30 member states, 28 of which have ratified them. The exceptions at the time were Turkey and Hungary. The two Nordic countries submitted a joint application following the start of the Russian invasion of Ukraine, abandoning decades of military non-alignment.
As early as 2014, after Russia's occupation of Crimea, Sweden and Finland decided to seriously develop cooperation between their militaries, from joint exercises to access to surveillance systems and operations. This is highly beneficial, especially as the two countries' militaries are complementary: while Finland can immediately call to arms some 280 000 trained citizens and has the largest artillery in Western Europe, Sweden has submarines and a formidable air force. But if Finland had joined NATO without Sweden, in the event of an attack it would not have been able to jump to its neighbour's aid unless all members of the alliance had decided to enter the conflict.  According to military analysts, this decision could not have been taken instantly by all NATO members, and since in a war the first 48 hours after an attack are often the most important, a delayed aid would have had very serious consequences for Sweden.
 What does NATO gain by accepting Sweden into the alliance?
First of all, there is talk of strengthening NATO's geographic position on the eastern flank. The entire Baltic Sea coast (with the exception of the coast of Russia and the Russian exclave of Kaliningrad, isolated between Poland and Lithuania) is returning to the control of NATO member states. This would make the Baltic states easier to defend in the event of a possible Russian attack. This would be made possible by the fact that troops and equipment could be transported more easily through Sweden to Estonia, Latvia and Lithuania. According to Professor Simon Koschut, who teaches international security policy at Zeppelin University in Friedrichshafen, Sweden's geographical location is the main reason why Scandinavian membership of NATO was so desirable. 
It is well known that Sweden is a demographically small country but nevertheless the armed forces and military equipment would be a valuable addition to NATO. In terms of numbers Sweden has a fairly small army of around 38,000. However "the Swedes have a very modern army and an advanced air force, which they produce themselves. Sweden is also considered a maritime power with submarines that tests have shown to be combat ready. Sweden's full membership of the NATO Council entails obligations and privileges equal to those of the other members in the adoption of policy lines and strategic judgements.